Here at SkinStore, Vichy are one of our firm skincare favorites. Since 1931, Vichy have been offering a whole host of clinically proven skin treatments and they are the no.1 anti-aging skincare brand in Europe. With a wide range of products available suitable for all skin types, even the most sensitive of skin, they really do have a product for everyone.
What is the Vichy Thermal range?
Although Vichy do a wide selection of products for different skin care needs, the Vichy Thermal range is one of our favorites. This range plays on the brands heritage, taking advantage of its history of using mineral water direct from the Vichy Thermal Spa from the heart of Auvergne's volcanoes.
Water taken from the Vichy Thermal Spa is rich in 15 skin-loving minerals and antioxidants. These minerals work to re-balance, regenerate and reinforce sensitive skin, aiding the skin's cell renewal.
There are a wide selection of skincare products available in the Vichy Thermal range, including serums, moisturizers and eye creams.
Is the Vichy Thermal range suitable for sensitive skin?
All Vichy products are dermatologist tested, so you can be assured that the products in the Vichy Thermal range will soothe your complexion as it's revitalized. In fact, Vichy take the testing process so seriously that even if one person has a slight reaction to one of their products, they send it back to the lab to be reformulated and tested again.
The dermatologists and doctors at Vichy Laboratories have intensely researched the skin of women of all ages, ethnicity, skin types and lifestyles in order to review the effect that hormones, genetics, diet and stress have on the skin. This has allowed them to ensure they have a suitable product for every woman's life stage as they know that skin has different requirements from your early 20's to your late 40's.
Which Vichy Thermal products are for me?
As Vichy test their products so thoroughly, the whole of the Vichy Thermal range should work well for all skin types. However, we've picked out some of our favorite products from the range to give you a place to start...
You can shop the full Vichy Thermal range for sensitive skin on SkinStore now.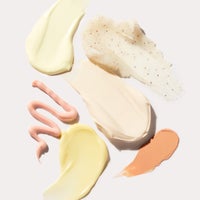 Our team of beauty experts cover everything from skincare to makeup, picking out the most effective products from the best brands and latest trends. Stay up to date on everything beauty with the SkinStore blog, and find all your essentials in one place.