We're delighted to share with you our recent Live Facebook Takeover with Jurlique, the brand that crafts each of their products to capture the healing power of plants and to reconnect you to nature.
Jurlique focus on the purity of our skin care that they grow and extract many of their ingredients at their organic and biodynamic Jurlique Farm in the Adelaide Hills, South Australia. From growing and extracting their own ingredients, to formulating their own products, they guarantee the potency and purity of their skin care by controlling every step of the process.
The skin care brand Jurlique hosted a Live Facebook Q&A to answer all of your uncertainties – so here are a few of the frequently asked questions we've put together to make you all Jurlique experts!
Q

What would you recommend for a 60+ year old woman who has combination skin and wrinkles? I have never tried your products but have been researching what would be the best to use for my specific needs.

A

Our Nutri-Define range is designed to target the advanced signs of aging, from deep wrinkles and deep lines to uneven texture. To start, we recommend Nutri-Define Superior Retexturising Facial Serum as the most potent step in the ritual.

Q

Do you offer a day cream with SPF?

A

We recommend choosing the day cream that's best targeted to your complexion, and layering with this SPF that's excellent for any skin type! [product_display id="2"]

Q

Do serums help reduce the signs of sun damage and age spots?

A

Yes, look for serums with specific ingredients that target signs of ageing. Our top pick would be Herbal Recovery Advanced Serum. This product has 18 powerful botanicals that work to leave skin visibly glowing, hydrated and younger-looking. It improves dullness and dehydration and minimises the first signs of ageing. [product_display id="12"]

Q

Do you recommend a certain eye cream?

A

It depends. Our go-to eye treatment is Herbal Recovery Advanced Eye Serum. However if you're looking for a potent eye treatment that also targets advanced aging around the eye area, try Nutri-Define Eye Balm instead. [product_display id="3"]

Q

What is the best product to use for mature skin? I am using a toner, moisture cream and night cream, however, will the serum benefit my skin? I also have issues with dryness and fine lines.

A

Yes, adding a serum is often when most clients see a rapid jump in improvement. Serums help to make your moisturisers work harder for your skin. The best option for you is to use our Activating Water Essence. It activates your skin's ability to retain moisture. This is the key for you...

Q

What product would you recommend to exfoliate sensitive skin that is prone to breakouts from harsh products?

A

I have sensitive skin and love this cleanser for daily use. There's micro pumice in it (fear not!) which is a very gentle and effective exfoliating ingredient. [product_display id="4"]

Q

Are the products suitable for acne prone skin?

A

Our entire range is suitable for all skin types, including sensitive complexions. For acne prone skin, we recommend the clarifying products on this page along with a regular Jurlique facial to help keep blemishes at bay. [product_display id="5"]

Q

What would you recommend to add hydration to combo/acne prone skin? I can't seem to find a moisture that doesn't dry me out or make me break out.

A

Our Rose Moisture Plus Serum - it's very light and provides a boost of hydration without adding weight to your skin. Use with our Clarifying Day Care Lotion to even out the skin while staying hydrated. [product_display id="6"]

Q

I would love to try Jurlique's range! I have a lot of redness from Lupus and I love trying new face products; what's the gentlest product to use on the skin?

A

Our most gentle range is the Calendula Redness Rescue collection, but we highly recommend speaking with your medical professional before beginning a new ritual. Especially since you love trying new skin care! [product_display id="7"]

Q

What do you recommend for scars on the face?

A

Our Purely Age-Defying Firming Face Oil can be massaged into the area where scars have formed. This product has a natural retinol-like effect on the skin, forcing cellular turnover and rebuilding the skin to improve overall texture. It also contains Vitamin E. [product_display id="8"]

Q

I am a teacher and after a few hours my face is so oily. Any recommendations?

A

To help regulate your excess sebum, we recommend using Purifying Mask 2-3x a week and Clarifying Day Care Lotion every day. If your skin continues to be oily after using this new ritual, then we highly recommend patting on our Rose Silk Finishing Powder when you notice any excess oil.

Q

I have never tried the Jurlique line and I wanted to know what you would recommend for aging skin that tends to be on the oily side?

A

Our

Herbal Recovery range

has a broad range of textures, and is full of antioxidants to protect the skin from environmental aggressors and boosting elasticity.

Q

Do you have any tips on how to keep your skin moisturized in the summer?

A

Absolutely! Gel-lotions are great for the summer because they are lightweight but still highly moisturizing. Doesn't leave your skin feeling heavy. Here's a great go-to for summer... [product_display id="10"]

Q

I have a very dry splotch on my face, what would you recommend for a 50+ year old woman?

A

We recommend applying Jurlique's Calendula Cream to the area. For hydration all over the face, we recommend our Skin Balancing Face Oil. If the dry splotch doesn't go away or gets worse, have a dermatologist take a look at it, as it could be related to sun damage. [product_display id="11"]

Q

What is the proper way to use serums? Do you apply them first after cleansing, then sunscreen and foundation?

A

Use your serum after cleansing and before your moisturiser morning and night – apply 1-2 pumps onto your fingertips and gently press over your face, neck and décolletage. In your case, use a serum before the sunscreen and foundation.

Q

Is this product cruelty free and earth friendly?

A

We believe when it comes to skin care, nature is the answer. We never test on animals as part of our product process. For full details on animal testing and sustainability, please visit our site.

Q

Do you recommend the herbal recovery advanced serum to be used every day?

A

Certainly, it's perfect to use twice daily, on freshly cleansed skin before moisturizer.

Q

How long does it take to see results using the serum?

A

It depends on the condition being treated. Dehydration is solved quickly, while sun damage takes more time. Our top-selling Herbal Recovery Advanced Serum is highly recommended. In a clinical study, 82% of women saw an improvement in skin radiance after using Herbal Recovery Advanced Serum every day for six weeks. [product_display id="12"]

Q

What is your favorite Jurlique product and why?

A

It's so hard to pick just one favourite. If we HAD to recommend just one, it would be this radiance-boosting serum.
Keep up-to-date with our latest beauty news & competition at our Facebook page here.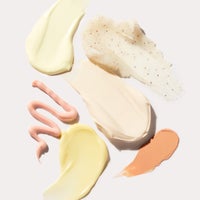 Our team of beauty experts cover everything from skincare to makeup, picking out the most effective products from the best brands and latest trends. Stay up to date on everything beauty with the SkinStore blog, and find all your essentials in one place.