See how the HollyWood Browser can help you with one of the latest in beauty trends: dermaplaning.
About Hollywood Browzer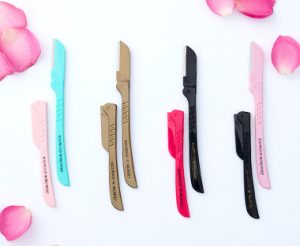 Amy created The Hollywood Browzer to give everyone the opportunity to experience the same pain-free hair removal, eyebrow shaping and glowing skin as the models and celebrities who had Hollywood makeup artists working on them.
As a former actress, Founder and Creator of The Hollywood Browzer, Amy Anzel, spent hours in makeup trailers and backstage dressing rooms around the world and was constantly exposed to the tips and tricks of various makeup artists and Hollywood celebrities. The concept behind The Hollywood Browzer was one of the celebrity favorites that Amy discovered during that time.