When a Skin Care brand counts Kate Middleton, the Duchess of Cambridge and Uma Thurman as just some of its fans, you can be assured in the results.

Karin Herzog has created a breakthrough anti-aging Skin Care line that surpasses all cosmeceutical expectations. Karin Herzog is the trusted authority on oxygen-based Skin Care and the collection is the only Skin Care line formulated with stabilized active oxygen. It began over 40 years ago in Switzerland by Nobel Institute honoree Dr. Paul Herzog who dedicated his career to studying the powerful effects oxygen has on the body. Today you can shop a whole range of innovative, vegan Skin Care.

Oxygen is vital for the skin; as the skin ages, the presence of oxygen decreases thus emphasizing the visible signs of aging from crow's feet to smile lines. Oxygen is a pre-requisite for healthy, younger-looking skin, it's an anti-inflammatory and antibacterial which helps reduce redness and impart a beautiful glow to the skin. This also helps eradicate bacteria from the skin, stimulating the skin cells and imparting ultimate hydration.

We love the Oxygen Hyalu Lift Anti-Aging Face Cream. This fast-absorbing treatment helps target impurities by delivering vital nutrients t
o the cells and aiding your skin in the fight against fine lines and wrinkles. The combination of hyaluronic acid and active oxygen jam-packed in to creame will help restore youthfulness to mature and dehydrated skin.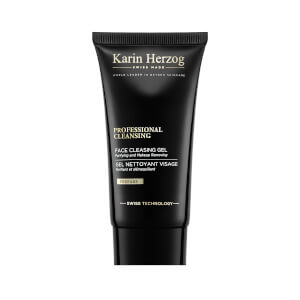 Karin Herzog Professional Cleansing Cream
25% off Select Moisturizers
Discount will apply at cart. Offer valid for a limited time only.
SHOP NOW