Manuka Doctor Body Bronzing
1 results
Achieve natural looking color that develops quickly and refines your skin tone, with Manuka Doctor's Body Bronzing range. These self-tanning products deliver a sun-kissed finish so your skin is left youthfully radiant.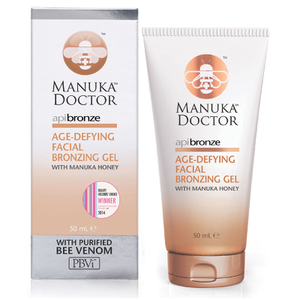 Manuka Doctor ApiBronze Age-Defying Facial Bronzing Gel 50ml
FREE gift on orders over $130
Gift selection will be available in the cart. See cart for more details.
SHOP NOW