British-born Matte Raine, AKA Mr. Natty himself, is a classically trained barber who honed his craft amongst Lords and Aristocracy. He started young, charging school friends $6 for a flat top cut in his kitchen; today his resumé is far more impressive. Not only has he owned his own salon, but Mr. Natty has also worked on catwalk shows around the world for pre-eminent fashion houses, in-between styling the hair of commercial clients, editorial clients, royalty and rock stars.
An Eccentric British Brand
The Mr. Natty brand is the evolution of what was once a blog, chronicling his global adventures as he cut hair. Disappointed with the men's grooming products available, he created his own. It started with a beard oil and some moustache wax and soon demand grew. With the help of Co-Founder and Creative Director Matt Brooke, Raine created an entire range of innovative men's products. The authentic brand is shot through with typical British eccentricity – perfect for the modern dandy.
All product names are derived from British culture, often with connotations of the Royal Navy. Each item, from soap to lip saviour, is eco-friendly and made in England. We are huge fans of the cult
Beard Elixir
, which is designed to solve all beard woes. Fortified with a wonderful blend of vetiver, citrus, spicy pepper and grapeseed oil, this convenient elixir moisturizes the skin beneath moustaches and beards and prevents ingrown hairs, so you look, feel and smell great.
Turn to the
Moustache Twizzle Wax
for all your 'tache styling needs. This must-have product is fortified with a masterful blend of beeswax and natural oils to protect skin underneath, while providing a firm hold that allows you to control your facial hair any way you please. Shape and tame your moustache effortlessly.
Raine is still out there on the field, cutting and styling first-hand so he can continue to understand what men are seeking from their products.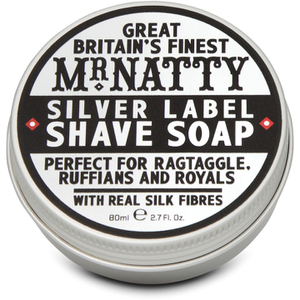 Mr Natty Silver Label Shave Soap 80ml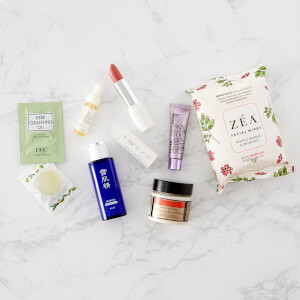 SkinStore 7-Piece Beauty Bag (Worth $81)
Worth $81.00
FREE $81 7-Piece Beauty Bag
FREE 7-Piece Beauty Bag (worth $81) when you spend $130 or more on any products on Skinstore. Complimentary gift will be awarded at the cart. Offer valid for a limited time only, while stocks last.
SHOP NOW