Skindanavia's mission is to ensure you always look your best. Your busy lifestyle combined with the natural oils in your skin, sweat, sunlight, heat, rain, snow and alternating temperatures can affect the way your make-up performs. Skindanavia founder Allen Goldman realized this in a nightclub, where women often struggle with the staying power of their cosmetics.

In 2005 he discovered a control temperature technology, that allows for time-released cooling to occur when the skin needs it most. In the way that refrigeration extends the shelf-life of your food, so this technology can keep your make-up fresh. With the help of leading chemists, he launched the cult Make-up Finishing Spray which became sought after by the TV and film industry's finest. Show girls performing on stage in extremely high temperatures were turning to this weatherproof formula, and today it is the first choice for make-up artists everywhere. It is the only make-up setting product in the world that has been clinically tested to perform a 16 hour hold on make-up – that's some serious staying power.

Lock Down your Make-up

The brand now offers an extensive range of weightless mists, that will give you that 'just-applied' make-up look no matter your skin type. If you're concerned with oily or combination skin for example, reach for the Oil Control Make-up Finishing Spray, an ultra-fine mist that controls shine and seals your look from AM to PM. The award-winning formula prevents shine and reduced the need to touch up your make-up or blot your skin.

Not only is each and every spray effective and weightless, but also hypoallergenic, dermatologist tested and rather good for your skin. All are 100% cruelty-free and safe even for sensitive skin types.

Set your make-up with breathable finishing sprays that keep liquid and powders in place, and ensure make-up is as vibrant as first application.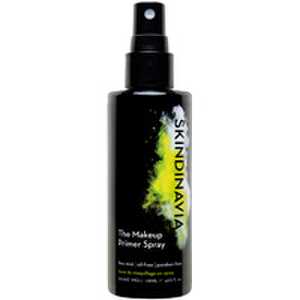 Skindinavia Makeup Primer Spray