Looking to expand your skincare vocabulary? Consider "cosmeceuticals" your word of the day. A portmanteau of cosmetics and pharmaceuticals, these cosmetic products contain active ingredients clinically proven to enhance and improve the skin. It's a key term essential to the philosophy of SkinCeuticals, a brand that's all about advanced skincare backed by science.
If you're new to the SkinCeuticals craze, we've got you covered with a handy introduction to this hit skincare brand and a guide to its best products. From serums to creams to gels, our curation brings you the best of the brand from an authorized retailer.
The Best SkinCeuticals Products
Get the benefits of expert rejuvenation with the brand's best-selling C E Ferulic. Infused with Vitamin C, this gentle yet powerful serum provides visible anti-aging action. Vitamin E and ferulic acid improve skin elasticity, enhance brightness, and reduce signs of aging like fine lines and wrinkles. Essential antioxidant performance keeps the skin nourished, while advanced environmental aid protects from free radicals, infrared radiation, and ozone pollution. Benefits last for over 72 hours. It's good for use on normal, dry, and sensitive skin types.
Cover all your anti-aging bases with this comprehensive kit. The SkinCeuticals Advanced Anti-Aging System provides you with a triple-punch of advanced treatments to improve the look of mature skin. The set includes a C E Ferulic combination antioxidant treatment, an A.G.E. Interrupter formulation, and a Resveratrol intensive night concentrate. Each product targets skin concerns like wrinkles, uneven skin tone, and discoloration. Protection is provided against environmental aggressors like free radicals, UVA/UVB rays, pollution, and accumulated damage. See improvements in elasticity, density, and radiance.
For beautifully hydrated skin, go ahead and add the H. A. Intensifier Treatment to your cart. Loaded with the brand's hyaluronic acid, this multi-functional serum keeps your skin at optimal levels of hydration while also providing an anti-aging effect. Additional ingredients like proxylane, licorice root extract, and purple rice extract help lock in moisture. Skin is left looking improved in texture and elasticity, with a youthful smoothness. Signs of aging like fine lines, wrinkles, and crow's feet are visibly reduced. Great for use on all skin types and free from parabens and dyes.
Soothe tired complexions with the Skinceuticals Phyto Corrective Gel. A calming cocktail of hyaluronic acid, cucumber, thyme, and mulberry in this soothing moisturizer work to relieve and hydrate skin. These nourishing botanical ingredients enhance clarity and comfort while reducing discoloration. Non-comedogenic and oil-free, this formula is perfect for sensitive or problem skin types.
If you're keen on retinol, a powerful ingredient that stimulates collagen production and packs a bevvy of benefits, you'll love the Retinol 1.0. This formula contains 1% pure retinol, the highest concentration of retinol available today, with delivery and stability maximized with the help of advanced technologies. Ideal for photo-damaged and problematic skin, it works to diminish signs of aging, reduce pore size, and correct discolorations. Good for use on skin pre-conditioned to retinol.
This special oil-free formulation includes a blend of alpha and beta hydroxy acids along with 2% Dioic Acid. This serum can help to control the over production of oils within the skin, reduce P acnes bacteria, decongest pores, help prevent and treat hyperpigmentation, and reduce fine lines & wrinkles. Wow! You can address multiple skin concerns with only one product!. This serum can be used both day and night for best results after you cleanse/tone your skin.
The formula is similar to the regular Phloretin CF, but is now a gel form with added benefits. The gel consistency allows the pure active ingredients to remain in the product for targeted penetration, to ensure you are getting the full benefits of the product. The SkinCeuticals Phloretin CF Gel contains 2% Phloretin, 10% Vitamin C, and 0.5% Ferulic Acid. This formula will protect your skin from free radical damage while regulating pigment production. The three ingredients when used together will help to speed up cell turnover and stimulate collagen so the results will be a more even and brighter complexion while firming the skin.The new formula also contains caffeine and Ruscus Aculeatus Root Extract which will address inflammation in the skin and increase circulation. The texture of the new gel is great for sensitive, combination, and normal skin types and works by reinforcing the barrier of the skin to help keep it protected. It works very well as skin primer and can be used in conjunction with any moisturizer or sunscreen product you may be using.
For those of us that like to exfoliate, scrub, and slough off our skin on a regular basis, we often run the risk of overdoing it. The SkinCeuticals Epidermal repair has been specifically formulated for skin that has been compromised by in office peels or at-home blunders. It contains beta glucan and centella asiatica which provide a protective veil on the skin and help to repair and restore the skin barrier function while helping to stimulate collagen production. The SkinCeuticals Epidermal repair will help with inflammation and will also help to soothe the skin to lessen irritation. If you use this product post-procedure it will help to protect, heal, soothe, and can also prevent scarring (but consult with your doctor before use). This is also a great product to use if you have sunburn, windburn, rosacea, or if you are a retinol user.
Alpha hydroxy acid works by dissolving the glue-like substance between dead skin cells thereby allowing the dead cells to slough off. The SkinCeuticals Retexturing Activator works differently. This patent pending product stimulates the protease enzyme in your skin that aids in your natural exfoliation and hydration. The protease enzyme basically herds the skin cells to the surface of your skin, where they can turn into a corneocyte. Proteases help keep this process moving so that you can produce new skin cells faster and keep your skin's barrier in proper shape. This even helps to prevent acne from forming since the dead skin cells can't collect and bind together to clog your pores. If your protease enzymes are stimulated, then your cell renewal rate will be increased because you are naturally shedding skin cells faster. Your body will produce new healthy cells to fill their place. What does this mean for you? Healthier, younger looking, more hydrated, even toned skin, without the irritation!
The SkinCeuticals Phyto A+ Brightening Treatment is lightweight, oil-free, silicone-free, and non-comedogenic. It's designed to help correct out-of-balance skin while boosting brightness and improving texture and clarity. It's the perfect match for those with sensitive and oily skin that tends to experience visible redness and is ideal for both morning and night use. This treatment has your most pressing skin concerns covered without contributing to breakouts or further irritation. Clinical results showed the treatment brightens while reducing post-blemish marks by 20%, and clarifies while reducing surface oils that clog pores by 28%.
This serum is a breakthrough combination antioxidant serum for oily and blemish-prone skin that combines 0.5% silymarin (milk thistle extract), 15% l-ascorbic acid, 0.5% ferulic acid, and 0.5% salicylic acid to help prevent oil oxidation that can lead to breakouts and visible signs of aging. This oil-free formula is clinically demonstrated to reduce oiliness, refine skin texture, and visibly improve skin clarity and fine lines. This serum also provides advanced antioxidant protection to help prevent premature signs of aging caused by free radicals.
The Triple Lipid Restore 2:4:2 is a repairing moisturizer that builds the protective barrier of your skin, enhancing its strength and ability to defend against environmental aggressors. Formulated with 2% pure ceramides, 4% natural cholesterol, and 2% fatty acids, your skin is bathed in the highest concentration of barrier-strengthening ingredients on the market. A perfect companion product to retinol, the Triple Lipid Restore 2:4:2 contains the soothing essential oils of lavender, rosemary and peppermint.
The treatment targets stubborn brown spots and post-inflammatory discoloration. Those acne scars you've had since you were a teenager? Your liberation is here! Combining the strength of tranexemic acid, kojic acid, niacinamide and HEPES, Discoloration Defense transforms the skin's radiance and overall skin tone in as little as two weeks! Free from filling ingredients such as parabens and silicones, this serum is also fragrance-free. With continued use, SkinCeuticals Discoloration Defense helps to reduce the appearance of dark spots and wards against the production of new marks in the future.
Part of the SkinCeuticals fan club yet? Build your own SkinCeuticals Beauty Routine here to get started in investing in your skin!
Find more powerful solutions and treatments from the perfect cleanser to the most luxe SkinCeuticals eye cream at SkinStore today.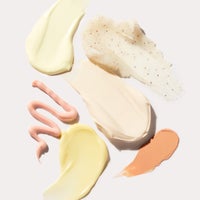 Our team of beauty experts cover everything from skincare to makeup, picking out the most effective products from the best brands and latest trends. Stay up to date on everything beauty with the SkinStore blog, and find all your essentials in one place.