With our clean beauty category launching, we wanted to give a shout-out to a few brands you may have missed while shopping on site!
Snow Fox
Snow Fox's formulas are complex and multi-layered, designed to focus on delivering visible results while minimizing the risk of irritation. The brand's key ingredients are sourced mainly from Australi, and their products specially packaged using advanced, proprietary technology in Taiwan. This tech allows for the clean brand's products to maintain maximum purity, potency and freshness - without typically used synthetic chemicals that may dilute or harm the efficacy of the original plant formula.
Snow Fox and its team have a strict policy against animal testing or the use of animal-origin ingredients. They also do not sell in regions where animal testing is mandatory.
The Beauty Chef
The Beauty Chef offers a complete range of bio-fermented and probiotic inner beauty powders and elixirs to promote gut health and glowing skin. Carla's philosophy–that beauty begins in the belly–reflects the power of the gut-skin connection and inspires her to create the most innovative and efficacious inner beauty products.
Derived from nature and supported by science, The Beauty Chef's products work synergistically together as a complete inner beauty routine. Carla works on her unique formulas with a team of leading microbiologists, naturopaths and nutritionists, employing cutting-edge research to develop products that nourish the gut microbiome and promote radiant, glowing skin–beauty from the inside, out.
Aurelia Probiotic Skincare
Aurelia Probiotic Skincare is a multi-award-winning, results-driven probiotic skincare brand fusing scientifically-proven probiotic ingredients with powerful botanicals. Aurelia's pioneering probiotics act by reducing cellular damage and promoting the production of collagen and hyaluronic acid for plump, dewy skin that glows. Made in England, Aurelia's cruelty-free skincare is formulated naturally with sustainably sourced botanical ingredients. Containing carefully blended levels of bespoke essential oils, the products are suitable for all skin types including sensitive, and are perfect for use during pregnancy and nursing.
NEOM
Following a stressful career ex-journalist Nicola Elliott founded British wellness brand NEOM that make natural products with 100% natural essential oils that are expertly blended with clean ingredients with one purpose… to help you FEEL GOOD.
Omorovicza
Stephen de Heinrich de Omorovicza brought his future wife, Margaret to the Racz S.P.A in Budapest to enjoy the mineral spring baths. Enamored by the life-changing effects the mineral-spa waters had on their skin, Margaret and Stephen went on to bottle these properties into an entire skincare range.
Shop these brands and more on our SkinStore Clean Beauty Category!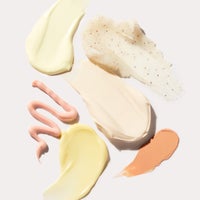 Our team of beauty experts cover everything from skincare to makeup, picking out the most effective products from the best brands and latest trends. Stay up to date on everything beauty with the SkinStore blog, and find all your essentials in one place.