What is an esthetician? If you're a beauty heavyweight, you may be wondering what exactly an esthetician is and does.
Estheticians perform cosmetic skin treatments on the topmost layers of the skin. You'll often find them working at salons or spas, as well as sometimes in dermatology offices and medical practices. They administer treatments like facials, chemical peels, waxing, tanning, scrubs, and more.
The difference between an esthetician and a dermatologist is that the latter is a medical doctor. Estheticians, on the other hand, perform cosmetic and not medical skin treatments. However, Estheticians are licensed and trained, with specialized knowledge about cosmetic treatments.
If you're looking to replicate the experience you might enjoy at the hands of an esthetician, check out some of our Esthetician-approved products. These special tools and formulas are used by professionals, and they come highly recommended by us.
5 Esthetician-Approved Products
1. Tripollar Ombre Rose Stop X 2. SkinMedica Neck Correct 3. SkinCeuticals Silymarin CF Serum 4. Dr Dennis Gross Skincare Alpha Beta Extra Strength Daily Peel 5. NuFACE Mini Facial Toning Device
Treat yourself to the latest and most luxurious in RF (radiofrequency) tech with the TriPollar STOP X ROSE. This innovative device harnesses low-energy radiation to deeply heat your skin and enhance its tightness. Dermal activity is stimulated, promoting collagen and elastin production as a result. Plus, what makes the TriPollar STOP X ROSE even more of a stand-out is its thermal mapping algorithm, which delivers treatment personalized to your own temperature map and skin characteristics. It's safe, targeted, and effective at postponing signs of aging with regular use.
Aging is often most visible on the neck and décolleté, so don't neglect to pamper this key area of your skin. Choose the SkinMedica Neck Correct Cream to prevent and treat signs of neck aging. This powerful serum minimizes the visibility of wrinkles, deep lines, sagging, and crepey skin. A nourishing blend of antioxidants, peptides, and active botanical extracts work in synthesis to firm and tighten skin, enhancing skin tone and evenness. Ingredients like green microalgae, shitake mushroom, and lemon balm extract support collagen and elastin, while knotgrass extract defends the skin against free radicals. See results as early as four weeks in.
Power up your skin with SkinCeuticals Silymarin CF Serum, a vitamin C serum that reduces oiliness and refines skin texture. Silymarin (milk thistle extract), l-ascorbic acid, ferulic acid, and salicylic acid team up to stop breakouts by preventing oil oxidation. Advanced antioxidant action protects the skin while also reducing signs of age. Ideal for oily, combination, acne-prone, and aging skin types.
The Alpha Beta Extra Strength Daily Peel from Dr. Dennis Gross Skincare makes anti-aging simple. It targets the three tops signs of aging: fine lines and wrinkles, enlarged pores, and uneven tone and texture. And it does this with a two-step formula that first delivers exfoliating acids, then anti-aging actives to purify and nourish the skin. Expect a step up in refinement, radiance, and rejuvenation.
5. NuFACE Mini Facial Toning Device
Get the spa experience at home with the NuFACE Mini Facial Toning Device. This portable device uses micro-current technology to perform a safe and easy facelift. Wrinkles are reduced in visibility and skin tone is improved with long-lasting results. Great for all skin types and ages, it's safe, natural, and non-invasive.
Discover more professional quality products at SkinStore today.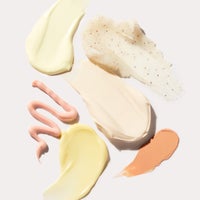 Our team of beauty experts cover everything from skincare to makeup, picking out the most effective products from the best brands and latest trends. Stay up to date on everything beauty with the SkinStore blog, and find all your essentials in one place.