You work hard to look after your skin day and night, just don't forget to invite your neck and chest regions to the party. See, you too can have Salma-Hayek-on-the-red-carpet cleavage if you pay special attention to your neckline.
This area is one of the first to show signs of ageing and give the game away. It's super susceptible to sun damage and is often overlooked - this can result in a disconnect between your luminous face and unforgiving décolléte. Skincare starts below the neck  - be sure to cleanse it thoroughly and follow through with a dedicated treatment.
Forget about the colder months and cover-up clothing, you'll want to show off your assets with the help of these 10 targeted solutions.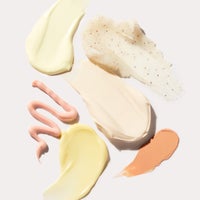 Our team of beauty experts cover everything from skincare to makeup, picking out the most effective products from the best brands and latest trends. Stay up to date on everything beauty with the SkinStore blog, and find all your essentials in one place.