April 4th is National Vitamin C Day and we're celebrating with SkinCeuticals!
SkinCeuticals believes in celebrating the skin-protective and rejuvenating powers of vitamin C every day, but this year they're making sure your eyes and lips get in on the antioxidant action (and benefits). Typically, when we talk vitamin C, our attention is on the face, but on this National Vitamin C Day, we're spotlighting the products that provide unsurpassed protection against free-radicals and improvement in visible signs of aging for often-overlooked areas. This powerhouse ingredient is worthy of global recognition thanks to numerous scientifically-proven benefits—and the family of SkinCeuticals vitamin C-based antioxidant serums helps all skin types and concerns get in on the skin-improving action.
Why SkinCeuticals' serums are the gold standard
There's a reason SkinCeuticals' vitamin C serums have received enormous praise from dermatologists: The brand is committed to upholding the highest quality standards when it comes to formulation and product testing. A leader in topical antioxidant science, SkinCeuticals' formulations boast several patents and have won countless awards.
There are many forms of vitamin C, but none have been as extensively studied and proven as L-ascorbic acid. SkinCeuticals only uses this pure vitamin C, and strictly adheres to the Duke University patent parameters that have conclusively outlined the concentration and pH guidelines necessary for optimal product absorption.
SkinCeuticals also validates product performance by simulating real-life temperature and light conditions and performing extensive safety testing on human skin. This includes ensuring that at least 50% of test subjects have sensitive skin to ensure each formula can be well-tolerated by the widest range of skin types without unwanted side effects. Even more, these serums' results are validated through independent professional and physician-led studies, as well as assessments from real patients.
The importance of ingredient synergy
Vitamin C may take center stage in SkinCeuticals' antioxidant serums, but teamwork makes the dream work. Additional ingredients such as vitamin E and ferulic acid play crucial supporting roles, and when formulated properly, specific ingredients work synergistically to provide superior antioxidant protection and optimize stability. These unique combinations also allow SkinCeuticals to tailor their vitamin C serums for different skin types and concerns.
SkinCeuticals vitamin C products
 SkinCeuticals AOX+ Eye Gel 
With a fast-absorbing, serum-in-a-gel texture—and a powerful blend of 5% pure vitamin C (L-ascorbic acid), 1% phloretin and 0.5% ferulic acid—this eye treatment targets signs of premature aging caused by environmental free radicals such as crow's feet, visible signs of fatigue, puffiness, and dark circles. Formulated specifically for delicate skin around the eyes, all you need to do is apply one pump (a half-pump for each side) every morning under the eyes, beneath the browbones and on the upper lids for protection against the elements and improvement in your main eye-area concerns. Looking for all-over AOX? Try the SkinCeuticals Serum 10 AOX. Perfect for sensitive skin and first-time vitamin C users, this blend of L-ascorbic acid and ferulic acid provides daytime antioxidant protection and improvement in the appearance of fine lines and wrinkles.
Pro-tip: Pair with SkinCeuticals Physical Eye UV Defense SPF 50 for the highest level ofskin protection that also creates the ideal base for eye makeup.
 SkinCeuticals Antioxidant Lip Repair
The lips are especially prone to environmental damage (and premature signs of aging) due to our tendency to skip the SPF on this area of the face. This daily-use hydrating treatment smooths and refines the lips' surface and relieves dryness with a complex of botanically-based emollients and humectants (including hyaluronic acid, glycerin and hydroxyethyl urea). It also serves up antioxidant-rich vitamin E and silymarin to neutralize free radicals and soothe the lips.
If you're on board with extra antioxidant protection for your eyes and lips, you likely want to ensure your entire face, neck and chest get all the benefits of vitamin C, too. SkinCeuticals offers an array of daily topical vitamin C serums that create a shield against environmental free-radical damage while targeting specific skin concerns.
 C E Ferulic 
SkinCeuticals' most popular vitamin C antioxidant serum, this award-winning formula is a dermatologist-favorite for good reason Made for normal to dry skin, this daily serum formulated with a blend of 15% L-ascorbic acid (pure vitamin C), 1% alpha tocopherol (vitamin E) and 0.5% ferulic acid is clinically proven to enhance the skin's defenses against the environmental damage that can lead to premature signs of aging. Its additional benefits also include improvement in the appearance of fine lines and wrinkles, an increase in skin's firmness, and a boost in overall skin brightness.
 Phloretin CF 
Offering potent, proven environmental protection with a combination of 15% L-ascorbic acid (pure vitamin C), 2% phloretin and 0.5% ferulic acid, this daily antioxidant serum provides improvement in the appearance of discoloration, uneven skin tone and fine lines. This powerful formula is also available in a unique gel form, the SkinCeuticals Phloretin CF Gel.
 Silymarin CF 
Silymarin CF was formulated with the needs of oily and acne-prone skin in mind and is the latest addition to the SkinCeuticals topical antioxidant family. This high-potency serum features 15% L-ascorbic acid (pure vitamin C) and 0.5% ferulic acid, along with 0.5% silymarin and 0.5% salicylic acid to help prevent the oil oxidation that contributes to breakouts and visible signs of aging. It's also been shown to reduce oiliness and refine skin texture while visibly improving the skin's clarity and fine lines.
Remember: using a topical vitamin C antioxidant along with broad-spectrum sunscreen daily is key for the most comprehensive environmental skin protection. When your eyes, lips and entire face are privy to the benefits of this antioxidant—and SPF—driven skin care approach, you can celebrate National Vitamin C Day every day.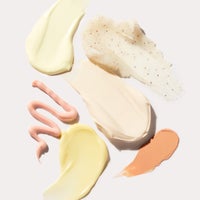 Our team of beauty experts cover everything from skincare to makeup, picking out the most effective products from the best brands and latest trends. Stay up to date on everything beauty with the SkinStore blog, and find all your essentials in one place.