Next time you pick something from the kitchen fruit bowl consider its benefits. Because as the old saying goes, "you are what you eat," and your skin is one of the first organs to show it.
What fruits are high in antioxidants?
So what are those fruits that really feed your skin? Here is a list of some of the fruits highest in antioxidants, aka the chemicals that boost your skin's regenerative process.
Grapes
Just as it is true for chocolate, the darker the better when it comes to grapes. Red, blue and purple grapes contain high levels of phytochemicals, which are antioxidants that could help protect against cancer. Aside from their cancer-fighting capabilities, grapes contain chemicals that help boost your immune system, as well as levels of vitamin C. Win.
Blueberries
This little blue...ahem...berry can actually lower inflammation and may also help fight against cell damage. These little fruits high in antioxidants also contain vitamins and minerals that—surprise—help strengthen your immune system!
Strawberries
As you are probably able to tell by now, antioxidants can help protect your body against cancer-causing agents both in the diet and the environment. Strawberries can also help your body control weight gain, and studies have shown that if consumed on a daily basis, can also help with weight loss. Strawberries have also been shown to help with inflammation.
Raspberries
The ellagic acid in raspberries enhances the ability of quercetin—an antioxidant found in apples and grapes—that helps boosts its ability to fight against cancer-causing agents in the diet and in the environment.
Plums
Funny thing with this fruit high in antioxidants is that when you eat it dried, the number of antioxidants nearly double! Black plums themselves have about 4,873 antioxidants, while plum's dried counterpart—prunes—contain approximately 7,291 antioxidants. Who would've thought?? It gets better, along with doubling in antioxidant count, these guys can help boost bone strength!
Give your immune system a boost, your bones some extra strength, or build your body's resistance to the many cancers out there! Whatever your reason for eating fruit, make sure it's packed with antioxidants! Those chemicals are life-savers!
Discover more natural beauty on our SkinStore website here.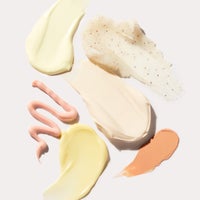 Our team of beauty experts cover everything from skincare to makeup, picking out the most effective products from the best brands and latest trends. Stay up to date on everything beauty with the SkinStore blog, and find all your essentials in one place.