Many of us love using glycolic products on our faces, but haven't used them for extra exfoliation on the body. The benefits are incredible when you switch to a glycolic body lotion as your moisturizer. Glycolic Acid exfoliates dead surface skin cells and debris.
Using a glycolic acid all over the body will smooth out rough skin, and it's great for people who struggle with Keratosis Pilaris symptoms. My favorite is the Glytone Body lotion. This lotion contains 17.5% glycolic acid. It is very rich in moisture and gives my skin a beautiful glow all year long.
When your skin has a build-up of dead cells, it can lack luster, have an uneven tone, and not be quite as soft as you'd like. You may require more exfoliation than a standard shower scrub offers. A glycolic lotion is great for the dry spots such as elbows, knees and heels, plus will also help with the itchy red bumps on the back of the arms, known as Keratosis Pilaris, or KP.
In the past I have always had little red bumps on my legs after shaving, but after using a glycolic lotion this problem has gone away! As a freckly girl I am always looking for products that will reduce the pigmentation and after using this product for a couple months, I was shocked to realize that my skin tone is much more even than it has ever been.
The benefits of using a glycolic acid are endless: Cleans the pores, helps with ingrown hairs, scarring, skin texture, skin tone, and much more. Spring and summer are right around the corner, which makes it the perfect time to get your body looking its best!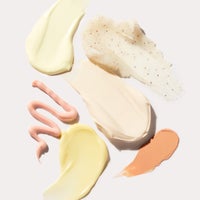 Our team of beauty experts cover everything from skincare to makeup, picking out the most effective products from the best brands and latest trends. Stay up to date on everything beauty with the SkinStore blog, and find all your essentials in one place.