Happy Yoga Awareness Month! At SkinStore, we're excited for a month that encourages and promotes wellness, which goes hand in hand with beauty. Not only is yoga a beautiful practice for the mind and body, it's also a calming and sense-awakening hobby that we can't talk about enough.
Some of the world's busiest women will miss many things, from social events to hair appointments that took weeks to secure, but they will always attend their yoga class. That's because the benefits of yoga are very compatible with the modern woman's overworked lifestyle - nothing gives you noise cancellation like doing the bridge. Yoga poses have you concentrating so hard on your posture and remembering to breathe, that there is no time for worry.
Yoga can often be prescribed as an alternative to therapy or anti-depressants and will help connect with your inner chi. Yoga is underestimated in its powers. Looking to break more of a sweat? Try bikram yoga. Trying to improve your core? Yoga will strengthen your abdominal muscles. It will also have you more flexible. One of the key benefits of yoga is to be able to switch off. Uplifting mists and spritz sprays will instantly leave you feeling mellow, and are a great addition to the yogi way of life.
Spa-focused brand SUNDÃRI is inspired by ayurveda. It was conceived at the intersection of beauty and wellness if you will. Ayurveda is a 5,000 year old holistic healing system that originates from the Vedic culture of India (ie. when the oldest scriptures of Hinduism were composed). Ayurveda is the science of life i.e. living a long, healthy life and it compliments yoga.
An antioxidant powerhouse, massage SUNDÃRI's nourishing oil onto the body in the evenings. It has been specially blended to revive fatigued matured skins with vitamin rich neroli oil and invigorating eucalyptus oil working in harmony to reduce the appearance of fine lines and wrinkles and restore a radiant, youthful complexion.
Extracted from the fragrant flowers of the bitter sour (Seville) orange trees. One ton of flowers are needed to produce 2 pounds of oil, an aspect that makes neroli very difficult and expensive to use. The fragrance of this oil is slightly hypnotic as well as healing and it will complement any soul seeking a beautiful, balanced lifestyle.
This Works was launched by longtime yogi Kathy Phillips, who knows a little something about poise. Before you start a session with your yoga mat, apply the This Works Sleep Well Stress Less roll-on. Then try the Savasana pose - you're conscious but fully relaxed and the brain will connect with the scent, recalling the feeling when you use it again later. For tired, aching muscles after all that stretching, relax with Mio's Yoga Bath Soak, which is packed with a moisturizing blend of magnesium rich epsom salts, Arnica, V-Tonic™, essential oils of spearmint, cypress, lavender, mandarin, chamomile and murumuru butter to pamper your skin for hours.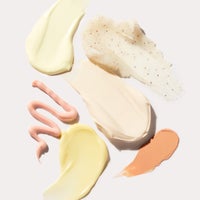 Our team of beauty experts cover everything from skincare to makeup, picking out the most effective products from the best brands and latest trends. Stay up to date on everything beauty with the SkinStore blog, and find all your essentials in one place.