Looking for a quick and instant way to improve skin texture? This month's FREE gift with purchase will have your skin looking rejuvenated and supple within days!
Harnessing the powers of Botox-like Tripeptides, Filorga Time-Filler Absolute Wrinkle Correction Cream gives you instant and long-term filling benefits to visibly correct fine lines and wrinkles, while also working to relax skin and facial muscles for a more youthful, and regenerated complexion.
Encapsulated hyaluronic acid penetrates deep into the skin delivering moisture and filling the appearance of wrinkles, while an NCFT-infused peptide works to stimulate collagen synthesis for tighter and firmer skin.
Get your gift when you spend $100, and enjoy the instant filling benefits of Filorga!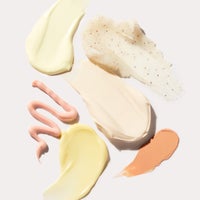 Our team of beauty experts cover everything from skincare to makeup, picking out the most effective products from the best brands and latest trends. Stay up to date on everything beauty with the SkinStore blog, and find all your essentials in one place.