Traditional serums aren't the only way to give your skincare regimen a targeted boost—and an ampoule deserves a coveted spot in your routine as well. While both harness the power of skin-improving ingredients, an ampoule's packaging is intentionally different.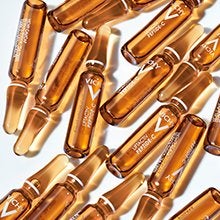 Unlike traditional serums housed in a bottle that you use for a month or more (exposing the product to oxygen over time), an ampoule contains a concentrated serum but comes in glass vials that are vacuum-sealed for the maximum efficacy and portioned in a daily dose so you know exactly how much to apply for optimal results. This prevents wasting any product—as well as skin irritation or other effects that can be caused by using too much.
These single skincare servings are often packaged purposefully to protect against potentially degrading oxygen, UV light and contamination, so you know you're getting the freshest, most potent product when you're ready to use it. An ampoule can be used daily, or as a skin-boosting treatment for a specific period of time before an event or just to rebalance your skin and get it back on track.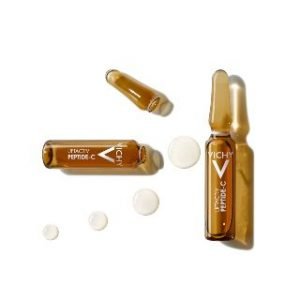 If you're not familiar with an ampoule, it's probably because these supercharged treatments were once available exclusively from prestige, spa-based brands. Always at the forefront of effective, accessible skincare innovation, Vichy has introduced their New LiftActiv Peptide-C Anti Aging Ampoule Serum. Formulated to target fine lines, wrinkles, loss of firmness and dullness as well as help your skin withstand environmental stress, this highly concentrated formula resurfaces skin texture and brightens the skin while reducing the appearance of wrinkles within a month—but you'll see results after the very first use.
This breakthrough skincare treatment owes its effectiveness to a potent combination of anti-aging actives—and the dermatologist-tested formula contains only 10 ingredients while also being fragrance-free, paraben-free, oil-free, silicone-free, colorant-free and preservative-free.
Inside Vicy's LiftActiv Ampoules
Vichy's LiftActiv Peptide-C Anti Aging Ampoule Serum is formulated with dermatologist-recommended ingredients:
10% Pure Vitamin C:

This antioxidant powerhouse helps shield the skin from free radicals generated by UV light, pollution and other environmental aggressors. Its proven ability to brighten the complexion and reduce the appearance of skin aging makes it a powerful anti-aging ingredient. This ampoule serum comes in sterile, vacuum-sealed, amber glass packaging which helps maximize the formula's stability and preserve its potency.

Natural Origin Hyaluronic Acid:

Capable of holding 1,000 times its weight in water, this ingredient helps plump and hydrate by attracting moisture to the skin.

Phyto Peptides:

Derived from plants, these protein chains help enhance the feeling of skin firmness.

Vichy Volcanic Water:

Sourced from volcanoes in France's Auvergne region and rich in 15 minerals, this pristine water helps reinforce the skin's moisture barrier for extra protection against aging caused by daily exposome aggressors (i.e. pollution, UV damage, stress and diet).
This ampoule serum simplifies a skincare routine. Instead of needing several products to treat multiple skincare concerns, this ampoule serum addresses several concerns by targeting wrinkles, firmness, dullness, hydration and skin texture, making it easy to take care of your skin with one daily dose.
Applying Vichy's Lift Activ Ampoules
Best of all, LiftActiv Peptide-C Anti-Aging Ampoule Serum is easy to use: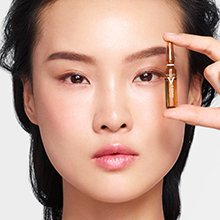 To start, hold the ampoule upright and tap the top so the serum falls to the bottom.
Wrap a tissue around the neck and use both hands to break off the top at the white line.
Attached the reusable applicator and squeeze it to dispense half of the ampoule contents into the palm of your hand.
Apply to the face in the morning, seal the ampoule with the reusable cap. (We suggest following with LiftActiv Peptide-C Sunscreen SPF 30. In the evening, use the remainder of the serum in the (before LiftActiv Peptide-C Moisturizer for optimal results).
The product remains fresh and effective for up to 48 hours after opening, so you can also just use it on areas that need a little extra help, such as dark spots and specific fine lines or wrinkles.
What we love the most? The clinically proven efficacy. You can expect your skin to feel firmer and more hydrated after one application, and visibly smoother, more radiant skin after 10 days. After one month you'll see improvement in wrinkles and overall skin texture.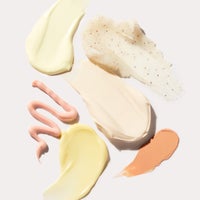 Our team of beauty experts cover everything from skincare to makeup, picking out the most effective products from the best brands and latest trends. Stay up to date on everything beauty with the SkinStore blog, and find all your essentials in one place.