If you're looking to achieve a salon-worthy blow out at home, then look no further than the line of innovative hair brushes from Pro Blo. The must-have hair kits are a hybrid between round brushes and rollers, helping you to achieve a gorgeous, bouncing blow out every day of the week; follow our ultimate guide to a bouncing blow out with Pro Blo.
Step 1: Wash Your Hair
The first step to achieving shiny, bouncing curls with Pro Blo is to wash your hair with your favorite shampoo and conditioner duo.
Beauty Editor Anna loves the Phyto Phytovolume Shampooand Conditioner, which work to boost your hair to leave it bouncing and full of volume and moisture. The expert blend of Gledista extract, red algae extract and elderflower extract work to add density, radiance and moisture to limp, lifeless locks.
Step 2: Prep Your Hair
After towel drying your hair, it's time to prep it with stylingproducts to ensure your locks are protected and to help you get the most out of your Pro Blo kit.
The Alterna Caviar RepairX Multi-Vitamin Heat Protection Spray will infuse your hair with multivitamins as well as protect your hair from heat damage. The spray is infused with antioxidants, VitaminsA ,C, B6, B12 & E biotin,  which work together to protect against the damaging effects of freeradicals, as well as restoring strength and shine to the hair to leave it soft, smooth and truly nourished.
The SHOW beauty Couture Curl Enhancing Lotion will add bounce, body and volume to your curls. The lightweight lotion boasts an expert blend of polymers and essentialoils work to protect the hair from free radicals and UV rays while nourishing and defining your curls to give them effortless movement, bounce and shine.
After prepping your hair with your choice of styling products, blast your hair with your hair dryer until it's about 70% dry to ensure you get the best results from your Pro Blo kit.
Step 3: It's Time To Blo
You've washed and prepped your hair – now it's time for the best bit!
Start by sectioning your hair according to how many barrels you're going to use. If you plan to use the Pro Blo CurlME kit, section your hair into six equal parts, then click your first barrel onto the handle and you're ready to start curling!
Use the brush with your hair dryer like you would with a regular round brush until that section is dry, then roll the barrel up towards your scalp and secure with one of the clips from the kit and remove the handle from the barrel. Repeat for the remaining sections of your hair.
Leave the barrels in your hair for a minimum of 25 minutes, to ensure that your hair is fully set to make your blow out last much longer. Then, remove the barrels from your hair by removing the clip and simply unrolling the barrel from your hair to reveal gorgeous, bouncing curls.
Watch the video from the experts at Pro Blo to discover just how easy it is to achieve gorgeous, salon-worthy hair.
https://www.youtube.com/watch?v=lpTEiRFU2Wg
Discover more about Pro Blo here!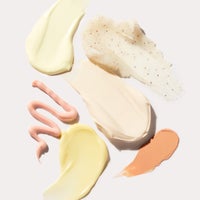 Our team of beauty experts cover everything from skincare to makeup, picking out the most effective products from the best brands and latest trends. Stay up to date on everything beauty with the SkinStore blog, and find all your essentials in one place.