Vichy has been a skin enthusiast staple for years, continuously improving their products to provide their consumers with better skin. And this latest product, an upgrade from their latest breakthrough, is no exception.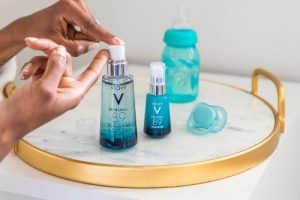 About Vichy
If you're a regular reader of this blog, you may be familiar with the brand Vichy. The #1 anti-aging brand in European pharmacies, Vichy is a dermatologically-proven French brand driven by potent natural and safe ingredients, including the Vichy Mineralizing Thermal Water: rich in 15 minerals that help skin resist everyday aggressors for strong, healthy skin.
So what's the difference between Mineral 89 and Mineral 89 Eyes? Let's have a look at the original, but phenomenal, product. 
What Worked with the Mineral 89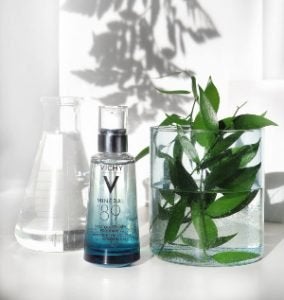 The Mineral 89 was a fortifying and hydrating daily skin booster, simply formulated with 11 natural ingredients, and nothing else. This combo helped boost the skin's resistance to daily aggressors like pollution, stress and fatigue.  The end result was that the skin was left more hydrated, toned and plumped with a vibrant healthy glow. 
The reviews were astounding and everyone loved its high-impact results. So...if this is the case what needed to be changed? 
Well, with the new 89 Mineral Eyes it wasn't that someone needed to be changed, but rather something that can be improved incredibly! 
What's Being Kept
What's being kept in the new Mineral 89 Eyes is the 15 essential minerals in Vichy's Mineralizing Thermal Water and the Natural Origin Hyaluronic Acid! But what's being added? An energizing ingredient we're all familiar with. 
The Game-Changer of Mineral 89 Eyes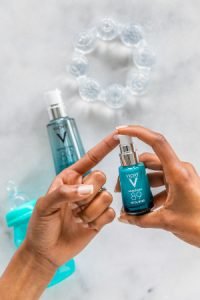 This repairing eye fortifier isn't just a repacking of the original formula, but a variation that addresses the problem of puffy eyes and tiredness with the morning staple that is caffeine. 
Caffeine is a strong antioxidant known for its anti-aging benefits. On the skin's surface, it can help to reduce redness and diminish the appearance of wrinkles. Combined with Vichy's signature combo, this gel eye fortifier plumps, strengthens and brightens the area underneath the eyes. 
So, which product do you prefer? The stunner-staple of Mineral 89, or the visual innovation of 89 Eyes? With Vichy, either product will always continue to improve your skincare regimen.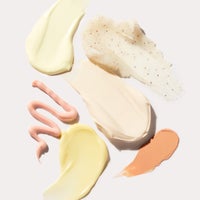 Our team of beauty experts cover everything from skincare to makeup, picking out the most effective products from the best brands and latest trends. Stay up to date on everything beauty with the SkinStore blog, and find all your essentials in one place.