Vichy has been a skin enthusiast staple for years, continuously improving their products to provide their consumers with better skin. And this latest product, an upgrade from their latest breakthrough, is no exception.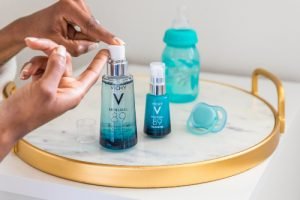 About Vichy
If you're a regular reader of this blog, you may be familiar with the brand Vichy. The #1 anti-aging brand in European pharmacies, Vichy is a dermatologically-proven French brand driven by potent natural and safe ingredients, including the Vichy Mineralizing Thermal Water: rich in 15 minerals that help skin resist everyday aggressors for strong, healthy skin.
So what's the difference between Mineral 89 and Mineral 89 Eyes? Let's have a look at the original, but phenomenal, product. 
What Worked with the Mineral 89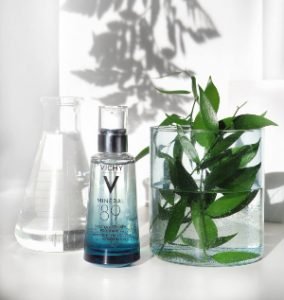 The Mineral 89 was a fortifying and hydrating daily skin booster, simply formulated with 11 natural ingredients, and nothing else. This combo helped boost the skin's resistance to daily aggressors like pollution, stress and fatigue.  The end result was that the skin was left more hydrated, toned and plumped with a vibrant healthy glow.