Get the big volumous hair style look with T3 !
Step One:
Starting with wet hair, part each section where the parting naturally falls.
Apply heat protecting spray to the hair and then dry using the Featherweight Luxe 2i Dryer and Brush.
Step Two
The next step is to place each of the 8 rollers to volumize all the hair.
Taking slightly larger parts of the hair, divide into small sections to get big volumous waves.
Use the larger rollers from the front to the back of the hair, and then to the crown of the hair to use the most volume in this area.
When applying the rollers, remember to keep the hair super tight to get the best results.
Continue to do this to cover the whole head.
The heat core technology within each of the rollers ensures the hair is heated up in the best way and the healthiest way possible.
If hair is particularly straight or stubborn, make sure to keep hair in for at least up to 40 minutes. Hair will then be fully cool and you'll get the best volume.
Step Three
Remove rollers gently, then you can style your hair in any way you like. If you need to add volume, feel free to add a little back-comb at the root.
Make sure when styling hair to be gentle to avoid brushing out the waves.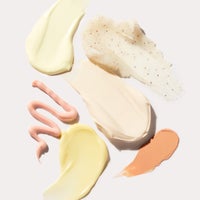 Our team of beauty experts cover everything from skincare to makeup, picking out the most effective products from the best brands and latest trends. Stay up to date on everything beauty with the SkinStore blog, and find all your essentials in one place.