When we consider red lipstick and its iconic status, it's synonymous with Old Hollywood (think Marilyn Monroe) or maybe Burlesque (think Dita Von Teese). Through our own research, we recently discovered that nude lipstick is America's No#1 choice when it comes to self-confidence – probably a result of the 'Kim Kardashian effect'.
Let's take a bright colored lipstick, such as blue: I immediately think of Joey from Friends wearing that frosty blue shade as part of the beauty endorsement for made up brand 'Ichiban: Lipstick for men'
So many lipstick connotations but just one question – where are all the black women?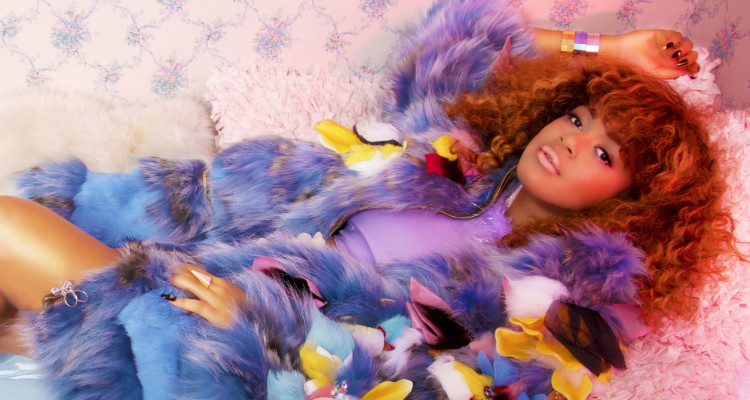 MDMflow is the bad ass British make-up brand developed by Florence Adepoju AKA 'Madam Flow'. After Flow's original plan to study Pharmacy was eclipsed by her experiences on a cosmetics counter, she applied to study Cosmetic Science at London College of Fashion – the UK's 'Yale' for fashion types.
First Flow's regular foundation, a beautiful shade of black, became discontinued ("it was limited edition, but my skin tone is not limited edition"), then Flow was writing her thesis, when she realized there was something seriously missing from the make-up market: the right kind of colored products for women of color.
Inspired by the late 90's to the early 00's hip-hop glamour and beautiful women from Beyoncé to Li'l Kim, Flow went on to launch MDMflow. Chemistry is at the core of the brand, but there is soul behind every punchy color.