Hey ladies, let's talk. Maybe we're just seeing things, but have you noticed how everyone's beauty shots on Instagram and across social media at large are starting to look...the same?
Really! Whatever the trending fad or technique is, it seems everyone needs to have it too. Think about it, notice how the infamous "insta-brows" look like the same thick, sleek, chiseled line above your eye? This is what French makeup artist, Tom Pecheux referred to as part of the psychology of beauty.
What is the psychology of beauty?
In a recent interview with The Cut, Pecheux talked about how for him as a makeup artist, the purpose of makeup is to enhance, not to hide. But that's exactly what he is seeing across the social networks. Heavy, full-coverage foundations and stamp-like brows fill the feeds of persons who are trying to portray themselves as something they are not.
In that kind of makeup, you can see [a] clear difference in the before and after...That's why you go to extreme coverage foundation, color, or glitter.
That's exactly where he says the problem is. Instead of using beauty and cosmetics to enhance and bring out their features and what makes them unique, the psychology of beauty today is motivated by women going after beauty as a means to blend in. Why?
Because everyone wants looks the same! We're ashamed of unique features and rounder complexions. Our definition of a flawless complexion is one that has no texture and is completely void of freckles. Sadly, society has done a pretty good job at making us afraid of our own reflections.
As any professional artist will know, the best foundation for any look is a fresh, clean complexion. Helping your skin's cell turnover with regular exfoliation with the PMD's Personal Microderm Pro, and with a little extra help fromMe's Clear Anti-Blemish Device, you're that much closer to enhancing your natural beauty! Airbrushed skin is not always a reality, but these two can help you get the best foundation for your beauty look.
The French makeup expert says that a huge factor in what we perceive as beautiful is our attitude. Admit it, on the days you're in good spirits, you feel better about yourself, don't you? That's exactly what Pecheux aims for when a woman sits down in his chair. If she doesn't leave his studio with good energy, then he knows that energy will stick with him, and he likes the challenge.
For Pecheux, it's not so much about the way his clients look, but how they feel about themselves.
You can be in a bad mood and be sexy...But you can't be sexy if you are in a bad mood and don't feel beautiful.
If a bold, bright lip isn't your thing, you're not going to feel good wearing it...but that's the whole point of beauty, isn't it? Our focus needs to turn back towards how beauty makes us feel, rather than how it makes us look. There are some women that might feel totally validated by wearing a bright green eyebrow rather than conforming themselves to the standard natural-looking brown. Why shouldn't they?
If you feel incredible doing something that is absolutely off-trend, then go for it! Owning your natural beauty and expressing that in a way that feels free and real is the best thing you can do to make yourself feel AND look beautiful! Following trends is so yesterday, be the best version of you TODAY!
Discover more ways to enhance and uncover your natural beauty on our SkinStore website here.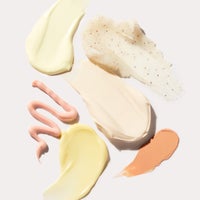 Our team of beauty experts cover everything from skincare to makeup, picking out the most effective products from the best brands and latest trends. Stay up to date on everything beauty with the SkinStore blog, and find all your essentials in one place.