NYFW - Let's Go!
As I'm sure you're all aware, Fashion Week is in full swing right now and we don't want you to fall short on any trends that you'll be seeing on the catwalk. That's why I have created a list of high fashion makeup looks that you will see strutting everywhere, and even better, that you can execute yourself!
High Fashion makeup Trend 1 - Strobing
So the first look on my list for high fashion makeup is strobing. Some of you may already be familiar with the term strobing - it's what everyone keeps raving about. It's so simple to do and the result is an intense glow and a natural and youthful complexion.
Leave out the contour, and simply focus on highlighting all of the areas you already would, your cheekbones, your browbones, the bridgeof your nose, your cupidsbow and wherever else you like to spotlight.
For the best luminous complexion, first I apply Illamasqua's Radiance Veil Primer. This primer is infused with shimmer particles and conditioningvitamins help to maintain moisture levels. I apply radiance veil all over my face for an all round glow.
Secondly to really accentuate my features I use RMS Beauty Living Luminizer. I find it's best to apply this with your fingers and pat it into the skin, perfect to achieve a sensual sheer glow that doesn't leave your skin feeling sticky, heavy or greasy.
High Fashion makeup Trend 2 - The Classic Red Lip
Would high fashion makeup really be high fashion makeup without a classic red lip? No matter what your skin tone, there is a perfect red lipstick for you.
This trend is everywhere and can be worn day or night. The real high fashion look is a matte red lip, and, to ensure it stays flawless all day, my favorite product to use is liquid lipstick. In particular Stila Stay All Day Liquid Lipstick in the shade 'Fiery'.
This lipstick does exactly what it says on the tin- stays all day! It glides effortlessly onto your lips like silk but dries like smooth velvet and doesn't crack or bleed.
If you already have a staple red lipstick but it isn't matte, fear not! We've got a little trick to make it matte in a matter of seconds. Apply your chosen red lipstick and blot any excess shine off with a tissue. Next apply Dermablend's Loose Setting Powder either with your finger or a fluffy brush. This will instantly mattify your lips and this works any colored lipstick you want to mattify.
High fashion makeup Trend 3 - The Dark Lip
If you haven't already, get ready to see copious amounts of perfectly intense dark lips. The catwalk isn't scared of a vampy lip color.
Typically, when it comes to high fashion makeup, anything goes. However, for those of us who don't look like Cara Delevigne, I would suggest keeping your eyes fairly nude. Stick to earthy matte eye shadow colors and a couple of coats of mascara.
For optimum dark lips, go for an Illamasqua combo. Start with the Slick Stick Lip Liner in the shade 'Amaze'. Apply this to dry, even lips. Follow and shade in your natural lip line and, when you have outlined them, start to color in the body of your lips. This will intensify the end result.
Team this with the Glamore Lipstick, 'Vampette' for a match made in heaven. To get those high definition lips you see on the catwalk, apply your lipstick with a lip brush. We'd recommend the Sigma L04 Detailed Lip Brush for the ultimate definition.
High Fashion makeup Trend 4 - Faux Freckles
Faux freckles are bang on trend at the moment. It's so quick and easy to do and the results are flawless, so people won't even realize they're pretend!
It's best to add your 'freckles' at the end of your makeup routine and set your makeup to ensure they stay in place all day. To set my makeup I use the Skindinavia Makeup Finishing Spray- oil control. (For the record, regardless whether your adding fake freckles on or not, if you want your makeup to last all day and night, this is the product to do just that.)
To achieve the perfect faux freckles I like to use a brow pencil or gel for a soft, subtle finish. Personally, I opt for Laura Geller's brow gel in the shade 'Universal'. Freckles naturally form on the highparts of your face where the sun would hit, so that's where you want to apply them- around the nose area and on your forehead.
Lightly press onto the skin with the eyebrow pencil or brush, but don't worry about being precise as freckles come in all shapes and sizes, so they're never perfect and you can add as many or as little as your want. If you feel you want to mellow them slightly, use a little excess foundation and a damp beauty blender and pat over the area softly.
High fashion makeup Trend 5 - Bold Bushy Brows
Eyebrows have been the talk about town for quite some time now. I, for one, hope it stays that way as they do completely frame the face.
If you're lucky enough to have natural bushy brows this step is super easy for you. All you will need is a little bit of the miracle product, Elizabeth Arden Eight hour Cream and a disposable mascara wand. Apply a pea-sized amount of Eight Hour Cream to the back of your hand and dip a clean mascara wand into it then simply comb this into your brows using an upward motion to create that feathery look. Now you have high fashion brows!
If, like me, you need to fake it a little, that's super easy too. Try using Revitalash Hi Definition Tinted Brow Gel. The soft-flex polymers and mineraltintgel help you to achieve gorgeous, full looking eyebrows in 2 easy steps. Simply comb eyebrows with the styling brush and use short upward strokes to apply the waterproof gel tint.
High Fashion Makeup Trend 6 - The Smokey Eye
I couldn't do a high fashion makeup without some kind of smoky eyes. The look trending right now the classic smoky eye meets effortlessly smoky eye.
You can achieve this look with just twoproducts- a pencileyeliner and a mascara. Because you want it to be smudgy and effortless, use By Terry Stylo Blackstar Eyeliner. This 3-in-1 waterproof stick functions as an eyeliner, an eyeshadow and eyecontourpencil. It is infused with silk so unlike other eyeliners it glides across the contours of the eye, and veils the lid with shimmering color.
For this look, apply the Blackstar Eyeliner on the upper and lower lid and smudge it out using either your ring finger or an eyeshadow brush like the  Osmosis Color Smudge Brush. Blend it out until you get that sultry, smoky look. Finish this with a volumizing mascara and, for extra drama, give your lashes a couple of coats of the Mirinesse Secret Weapon 24HR Mascara which has been formulated to instantly achieve full and long lashes.
Thank you so much for reading my trends on high fashion makeup for New York Fashion Week. If you get a chance to create your own high fashion looks please share them on our Twitter page. I would love to see them!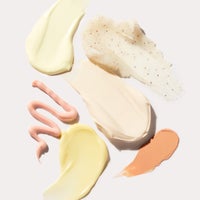 Our team of beauty experts cover everything from skincare to makeup, picking out the most effective products from the best brands and latest trends. Stay up to date on everything beauty with the SkinStore blog, and find all your essentials in one place.