We've all had at least one of those days where we've lugged back home from our day job, tired, achy, and overdue for some relief.
Enter bath oils.
Not only can these vitamin-rich elixirs add some much-needed moisture and nutrients to your skin, they can also bring along a relaxing—or invigorating—aroma to your solitary, evening bathtub date. Who doesn't love a nice smell-good companion to their soak?
Okay, so you're thinking about giving your me-time an upgrade, but what are some good bath oils? Here are a few of our favorites to indulge yourself in this season if you're a newbie to the art of bath oils!
Aromatherapy Associates Revive Morning Bath & Shower Oil
In case you come home feeling sluggish, this is your best friend. With a unique blend of Pink Grapefruit, Rosemary, and Juniper Berry, this oil is for sure going to help revive your body and spirit!
Need a pick-me-up after a long flight? Perfect!
With essential oils like Mandarin and Sweet Orange, Revive Morning Bath & Shower Oil will enliven the senses while coconut oil nourishes and replenishes the skin. Pour one cap-full of oil into your bath or apply it onto your body before stepping into the shower.
Aromatherapy Associates Support Breathe Bath & Shower Oil
Yet another favorite from our friends, Aromatherapy Associates. If the cold weather has you a little, well, under the weather this is the blend for you!
Support Breathe boasts a blend of Eucalyptus, Pine, and Tea Tree oils to clear the mind, and relax the body. This aromatic concoction is effective at clearing the head, nose, and chest, and is perfect for those coping with seasonal allergies or recuperating from a cold or flu.
Aromatherapy Associates Deep Relax Bath & Shower Oil
If you're looking for an easy way to wind down at the end of the day, this bath oil is for you!
Vetiver, Chamomile, and Sandalwood combine to bring the senses a blissful grounding and soothing aroma.
Lay back and let this unique blend help you relax and find your zen as it instills a feeling of peace and tranquility over the senses, while coconut oil absorbs into the skin; adding a nourishing moisturizer to your soak.
In need of a de-stress from your day, a deep relax, or a little perk to your seasonal gloom, next time you take a dip indulge yourself a cap or two of these aromatic-infused oils to give both your body and your mind a little boost.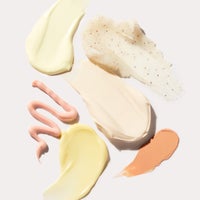 Our team of beauty experts cover everything from skincare to makeup, picking out the most effective products from the best brands and latest trends. Stay up to date on everything beauty with the SkinStore blog, and find all your essentials in one place.