Our Beauty Glossary is your definitive guide to every important beauty term ever. From A – Z, we'll regularly fill you in on beauty ingredients, personalities, products and treatments, so you know exactly who or what to look out for in the beauty space.
Jazz-min
Derived from the Persian word "yasmin", which means "fragranced flower", jasmine has a sweet, sensuous smell that captures attention like a snake charmer. This exotic ingredient has been used as an aphrodisiac for years by Indian women, as a way to entice men. The Indian Love God (Karma) tips his arrows with jasmine blossoms, to pierce the heart through the senses. In Hindu and Moslem traditions in fact, jasmine is celebrated as the perfume of love.
Flower power
The allure of jasmine is so hypnotic that it's often dubbed the 'King of Essential Oils', but its benefits deliver beyond that narcotic scent.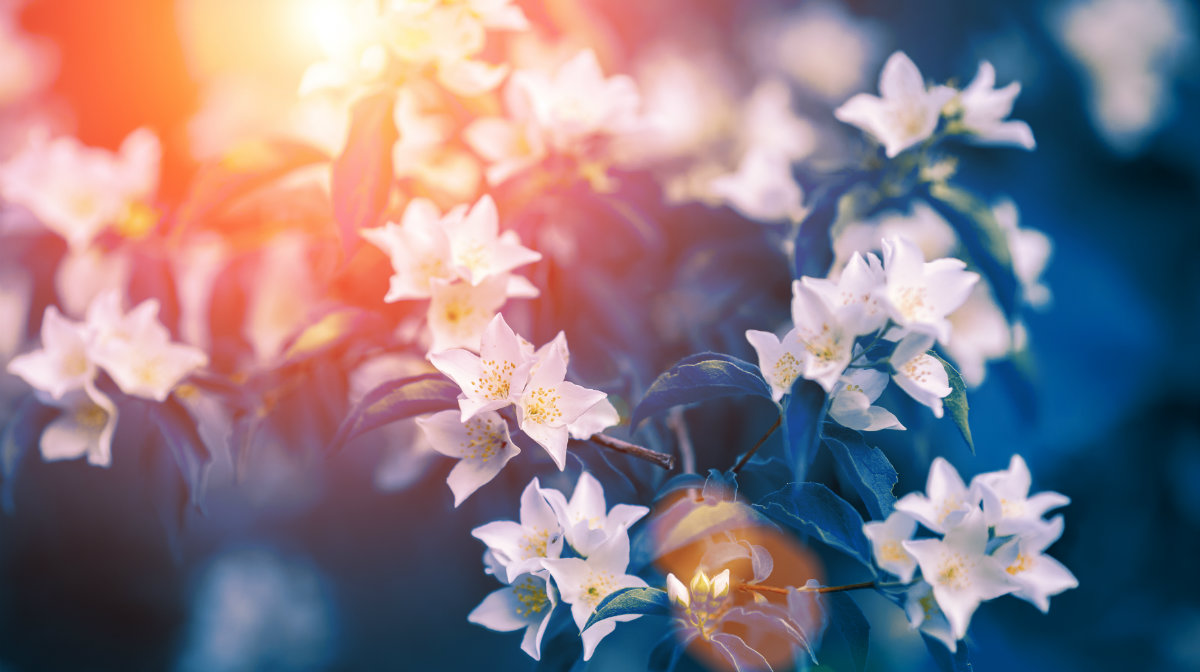 Jasmine is good for all skin types and its essential oils and extracts can help balance moisture and protect skin with antibacterial properties. It's gentle, so it won't irritate sensitive skin or cause breakouts, and it's deeply moisturizing.
When the weather's unpredictable or the seasons are changing, jasmine if amazing because jasmine infused products can help bolster skin's immunity and offer high levels of protection from invading offenders. Jasmine oil is a cicatrizer, which means it helps to heal scar left from acne, stretch marks or wounds.
Jasmine has major aromatherapeutic and antispasmodic properties: it's superlative for relieving aches, pains and sprains. It is a natural antiseptic and the roots were traditionally used to treat headaches and insomnia. Jasmine is a mood lifter, so it is has been used an antidepressant and its emmenagogue qualities can help during menstruation, easing cramps and regulating period cycles.
In scientific/ingredient list terms, jasmine may be referred to as Jasminus or Jasminum.
Discover products rich in jasmine:
Buy now

with Skinstore US

If Jasmine is the King of essential oils then Rose is the queen, making this bath milk the most divine blend. Unwind in the tub with the heady, exotic undertones of this skin-softening formula, that also contains nourishing Argan oil and vitamin E to improve moisture retention. Best enjoyed with an additional person.

Buy now with free delivery
Remember to check our blog regularly as we update our Beauty Glossary with the beauty terms you need to know about.