Your skin needs regular TLC – to think what it must go through in a life time; from sun damage to harsh chemicals, constant cosmetics and cheap products tested throughout the younger years. It's time to wash away all the dirt and impurities and make our favorite cleansing balms your daily routine.
So here are the benefits of using cleansing balms that will make them your new best friend; the "3R's" summarize the impact of balms to revitalize, refresh, and rejuvenate the skin. Cleansing balms consequently help protect damage from aging, energize and hydrate the skin leaving you with a healthier and happier face.
Carry on reading to find the right balm for your skin and see our 5 best cleansing balms to help you achieve the most effective results for improving skin tones of all types:
Shop our entire range of cleansing balms here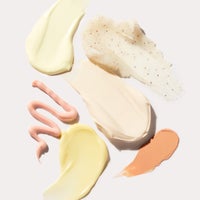 Our team of beauty experts cover everything from skincare to makeup, picking out the most effective products from the best brands and latest trends. Stay up to date on everything beauty with the SkinStore blog, and find all your essentials in one place.