As part of the focus of our favorite brands from the USA, we're focusing on Dermalogica, which was born right here in the USA. Dermalogica skincare is a firm-favorite here at SkinStore. Their innovative, effective formulas have been developed by skincare experts who truly understand the needs of different skin types, so find out more about the cult-favorite brand and unleash your best skin ever.
The Brand's History
Dermalogica was founded in California in 1986 by skin therapist, Jane Wurwand. Jane founded the International Dermal Institute, offering expert training to skin therapists to give them the best start possible into the competitive industry. While teaching at her institute, Jane quickly came to realize that there were no skincare brands which acknowledged her skincare beliefs, thus, she decided to develop her own skincare brand, marking the very beginning of Dermalogica Skincare.
The collection of Dermalogica skincare products were formulated without common skin irritants, including lanolin, alcohol, mineral oil and artificial colors and fragrances to provide the most effective skincare benefits possible, without the irritation.
It's been over 30 years since they first launched and Dermalogica is now the number one choice of skincare brand for professionals in the industry as they offer exceptional solutions to every single skincare need, meaning that you can personally tailor your skincare regime to your specific requirements.
Cult Favorite
Dermalogica's Special Cleansing Gel is a firm-favorite among Dermalogica fans all around the world. The gel cleanser will nurture all skin types as part of a daily skincare regime with other Dermalogica products, to help you on your way to achieving your healthiest skin ever.
SkinStore's Favorite
Dermalogica's Daily Superfoliant is a firm-favorite here at SkinStore. The daily powder exfoliator is gentle enough to use every day, but effective enough that it expertly resurfaces the skin while delivering anti-aging, anti-pollution and skin-resurfacing benefits to the complexion.
The blend of Alpha Hydroxy Acids and Activated Binchotan Charcoal work together to deeply penetrate the skin to expertly dissolve dirt and impurities to reveal a smoother, more refined complexion, while Niacinamide, Red Algae and Tea Fruit Extract work together to protect the skin from environmental aggressors, reducing free radical damage.
To use, simply dispense some of the powder into the palm of your hands and mix with a few drops of water. The gritty powder will transform into a creamy, foaming paste that expertly detoxifies the skin to reveal a youthful, radiant glow.
Bestsellers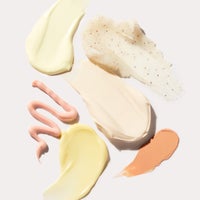 Our team of beauty experts cover everything from skincare to makeup, picking out the most effective products from the best brands and latest trends. Stay up to date on everything beauty with the SkinStore blog, and find all your essentials in one place.