Our Superfoods For Your Skin series is the ultimate guide to nourishing your skin from within. Concentrating on the key vitamins from A-Z, we'll explore the best skin-loving foods and ingredients to help you achieve a gorgeous, glowing complexion. It's no secret that Vitamin C is an essential part of your diet to help maintain healthy skin, bones, cartilage and cells, but why exactly is it so good for your skin? SkinStore investigates…
What Is Vitamin C?
Vitamin C, also known as ascorbic acid, is a water soluble vitamin, meaning that it cannot be stored by the body and must be ingested every day in order to maintain good health.
Vitamin C is an antioxidant essential for keeping skin, blood vessels, bones and cartilage healthy, as well as helping to protect the cells within the body, metabolizeproteins and assist with woundhealing.
Vitamin C is also extremely important to assist with the body's absorption of plant-based iron, the reduction of tiredness and fatigue and contribute towards the normal function of the immune system and normal psychological functions.
 How Much Vitamin C Do I Need?
The recommended dietary allowance of vitamin C for women aged 18 or older is 100mg per day; with certain groups, such as smokers, requiring a slightly higher intake of vitamin C per day.
The best sources of vitamin C include:
Strawberries
Kiwi
Oranges
Lemons
Limes
Blueberries
Broccoli
Pineapple
Mango
Papaya
Pineapple
Skin Authority's Beauty Infusion Turmeric & Blueberry Serum utilizes vitamin C-rich blueberry in their formula and works to restore a luminous complexion, deliver intense moisture and leave the skin looking smooth and refined.
Why Is Vitamin C Good For Skin?
Vitamin C is essential for keeping your skin looking youthful, supple and strong as it is needed by the body in order to produce collagen. Collagen one of the most abundant proteins in the body, found in all of the connectivetissues, making it one of the major building blocks of the skin, muscles and tendons. Vitamin C helps with to produce Hydroxyproline and Hydroxylysine, both of which are needed by the body to produce collagen.
Collagen is naturally produced by the body, however, exposure to UV rays can decrease collagen production and the body stops producing collagen all together when you reach your mid-twenties, resulting in the appearance of finelines, wrinkles and saggingskin if the skin's levels of collagen in the are not maintained.
Vida Glow's Collagen Supplement sachets can help to maintain the body's levels of collagen. The pure Marine Collagen is sustainably sourced from Deep Sea Red Snappers from the Pacific Ocean waters of Australasia to help to reduce fine lines, cellulite and wrinkles for more youthful looking skin.
Vitamin C is also increases the skin's formation of elastin which works to heal and protect the skin cells, to maintain the moisture levels, increase the skin's circulation and plum the skin to make it look younger, tighter and more radiant.
Vitamin C is extremely high in anti-oxidants, which help to protect the skin from damage from UV rays.  Whether you're ingesting Vitamin C or applying it topically, such as with the SkinCeuticals C E Ferulic Serum,  both help to protect against free radicals, which develop after exposure to the sun, as well as helping to reduce sun burns and sun damage, especially when applied topically. It can also help to protect the skin from discoloration, including darkspots, sunspots and pigmentation.
Rodial's Stemcell Super Food Facial Oilnourishes your skin with an expert blend of super food ingredients, including vitamin C, to rejuvenate the complexion, reduce wrinkles, fine lines and protect against daily aggressors.
The lightweight oil boasts a delightful, light fragrance lingers in your while the oil's nourishing ingredients work to moisturize and firm skin, while protecting from environmental stress, free radicals, fine lines and wrinkles for a truly luminous complexion.
Our Beauty Editor, Emma is obsessed with the Skin Authority Super-C Serum, she said:
"I was keen to use this serum as I've been wanting to get more Vitamin C into my skincare regime for a while, especially experiencing photo damaged skin from being in the sun and getting older! The serum is fuss-free and easily absorbed with no horrible scents or sticky textures. It quickly massages into the face - I tend to use it in the morning before my moisturizer or in the evening on its own. 
After a few weeks of use, my skin looks brighter and less dull, with discoloration fadint. I feel better using it as it protects against photo-aging and damage to the skin - I'm hooked!"
Some of our favorite vitamin C-rich products include:
Skin-Loving Smoothie Recipe
To make sure you're nourishing your skin from within, why not try a vitamin C-rich smoothie recipe for an extra boost of antioxidants that will keep you looking younger, for longer.
Ingredients:
½ Cup Pineapple
½ Cup Kiwi Fruit
¼ Cup Strawberries
½ Cup Orange (or ½ cup Fresh Orange Juice)
3 tbsp Lemon Juice
1 Cup Water
https://www.instagram.com/p/BW9ub0xD6i9/?tagged=strawberrysmoothie
Simply combine all of the ingredients into a high-powered blender and blitz until smooth for a super-nourishing vitamin C boost.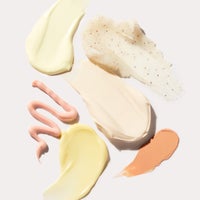 Our team of beauty experts cover everything from skincare to makeup, picking out the most effective products from the best brands and latest trends. Stay up to date on everything beauty with the SkinStore blog, and find all your essentials in one place.