Every good thing has its end, and unfortunately, skin care is no exception. Just because something worked for you at first, doesn't mean that it always will. Here are a few signals your body gives you when your skin is getting ready for a new routine.
Why you need to change your Skin Care Regimen
Just like humans adapt over time, your skin does the same. At the same time, news flash, your skin ages over time. So, naturally, you're going to need to change things up as your skin gets more mature. Watch out for these signs when your skin is getting a little tired of your routine.
Signs Your Skin is Tired of its Skin Care Regimen
You're not seeing results
Is your skin looking tired, dry, or overall dull? This may be one of the biggest reasons for changing your skin care regimen would be a good idea. If you're being diligent about your skin routine, but you're not seeing the results you want or even the results you used to, it's probably a good time to switch things up. Try a new moisturizer or serum like Dermalogica BioLumin-C Serum that has three times the potency of leading formulas to brighten and enliven your complexion!
You're breaking out
Another good reason to change something in your skin care regimen? You're breaking out like mad. If you're seeing changes in your skin that you don't normally, it's time to look at what's in your routine and think about what you could change to better fit the needs of your complexion. Do you need to upgrade your products, or skincare factors you didn't consider? Sometimes switching out a minor, external product like a regular pillowcase to silk can help fight against breakouts. After all, pillowcases and eye masks like Slipsilk don't absorb beauty products and thus don't retain bacteria from night to night.
Your skin is irritated
If your typical products are starting to cause irritation in your skin, take this as a sign your skin doesn't like them anymore. If you're feeling an unusually long-lasting sensation of tingling, redness or stinging, these are all signs of inflammation. It's also an easy clue that you need to change something about your routine pronto!
If a lot of skincare products irritate your skin, it's possible you have sensitive skin. Having sensitive skin doesn't mean you can't use skincare, but after a consultation with a dermatologist or an esthetician, you can find brands that won't cause breakouts.
You're bored
There are many things in your life that you eventually find have slipped into auto-pilot. However, your skin care regimen should not be one of them. If you've fallen out of love of how creamy your moisturizer feels on your skin, or how hydrating your favorite serum is, see how you can spice things up.
Still, it is good to let your skin adjust to those changes you make, so don't switch things out too often or your skin may get irritated from the inconsistency of the regimen.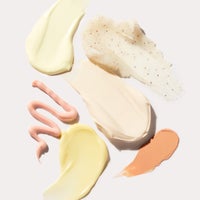 Our team of beauty experts cover everything from skincare to makeup, picking out the most effective products from the best brands and latest trends. Stay up to date on everything beauty with the SkinStore blog, and find all your essentials in one place.