Experiences are a huge inspiration for change. And Juice Beauty Founder Karen Behnke saw an opportunity to expand her interest in personal care and wellness.
A Year of Firsts
After becoming pregnant with her first child at the age of 40, Karen saw firsthand how the hormonal changes due to pregnancy affected her skin. She thus started a journey setting out to find healthy skincare solutions that delivered visible results.
What she discovered, astoundingly, was that the skin absorbs well over 60% of what is placed on it. This included topical products such as cream, oils, and cleansers. Unfortunately, that discovery also led to something else. Very few healthy personal care products were available with organic ingredients that worked well.
Karen wanted to create meaningful change in the beauty industry and launched "Juice Beauty" in 2005. Their first collection, Daily Essentials, became a hit with celebrities and everyday women alike. Success followed with their Blemish Collection, STEM Cellular, and breakthroughs in CC cream formulas and apple infused products.
Organic Products with the Luxury Experience
Karen set out to do the impossible for Juice Beauty's product makeup. Create true organic and natural products that perform as well as conventional beauty products. The challenge, however, was to make sure that the products weren't compromised in any way to give the same experience.
Over 5 years, Karen's team worked with PhD chemists, physicians, and microbiologists to perfect Juice Beauty's chemistry. Karen had a chemical theory to prove in the studies.
In essences, it was a ingredient swap concept. Swap out the petroleum derivatives and tap water bases in skincare products. And instead, replace with organic ,vitamin-rich organic botanical juice bases. Then combine the base with powerful skincare ingredients.
The final product should yield equal or better results than conventional products. After various clinical tests, Karen's theory was proven correct.
Juice Beauty: The Next Step in Organic Cosmetics
To further their efficacy and ensure a reliable constant resource for their organic ingredients, Juice Beauty purchased a farm in in the summer of 2018 in Sonoma Wine Country in Healdsburg, California.
Organic farming limits, if not eliminates the use of, synthetic pesticides and fertilizers while at the same time producing ingredients with the highest antioxidant levels for products that deliver powerful results.
With the farm and the collaborative efforts of local organic farms as suppliers, Karen and Juice Beauty can deepen their roots in organic beauty, and continue to grow as the expanding message that natural doesn't have to mean basic.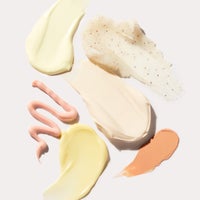 Our team of beauty experts cover everything from skincare to makeup, picking out the most effective products from the best brands and latest trends. Stay up to date on everything beauty with the SkinStore blog, and find all your essentials in one place.