One of our favorite brands in our NYC Office right now is a skincare line called FILORGA. Our editors use their eye cream, toner, and masks, but one's absolute favorite product is their FILORGA Meso-Mask.
Laboratoires FILORGA

Since 1978, Laboratoires FILORGA has designed, developed, and produced injectables used by the greatest aesthetic medicine specialists across the world. Under the direction of the brand's founder, French aesthetic doctor Dr. Michel Tordjman, FILORGA invented a unique poly revitalizing injectable solution that could act on key skin quality and bring the expertise in aesthetic medicine home.​
Packed with a range of anti-aging skincare formulated with NCEF, FILORGA's unique poly revitalizing complex of anti-aging active ingredients that's been heralded by medical experts across the globe, each product of the brand has high efficacy and almost-instantaneously noticeable difference in the skin after use.
Filorga products such as the Meso-Mask for illuminating the complexion and the Global-Repair Eyes & Lips cream for targeting delicate wrinkles and sagging skin are all formulated with the same biology-rich technology to guarantee the best results.
About the FILORGA Meso-Mask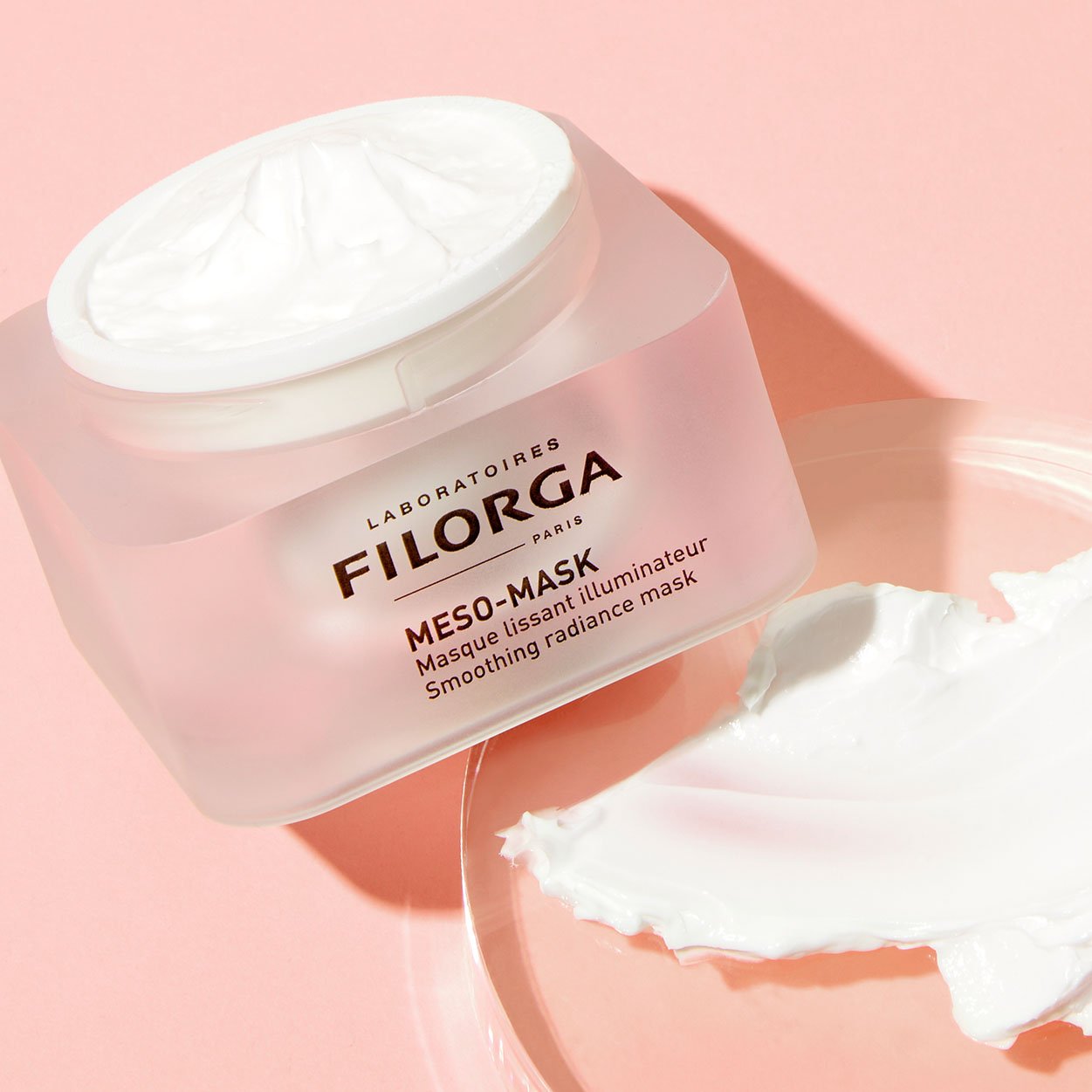 This anti-wrinkle lightening face mask works to enhance skin's natural radiance whilst targeting signs of aging and fatigue. The delicate cream texture delivers a veil of moisture onto skin; its dose of Rhamnose Polysaccharide relieves irritation, evens tone and brightens, and NCTF (an anti-aging complex used in non-surgical procedures) improves skin density for a younger-looking, more resilient complexion.
Effectively treating wrinkles and signs of tiredness, the creamy mask will leave skin with a plumper, smoother appearance that looks fresh and radiant.