Just when we thought we couldn't love FOREO and their incredible cleansing devices more, we discover their continued dedication to charities. For us at SkinStore, we are very supportive of charities and the environment, and are thrilled to hear the news of FOREO's latest partnership.

As a beauty innovator, FOREO is committed to creating sustainable skin care choices and supporting environmental conservation. After partnering with Greenwave and the Sea Life Trust in 2015 to build restorative ocean farms and sponsor endangered sea turtles, FOREO has recently re-partnered with the Ocean Conservation for 2016. This fantastic partnership has resulted in FOREO launching an exciting Save The Sea product line, featuring our favorite Luna Mini!
Firstly, lets remind ourselves what's so special about FOREO. Back when FOREO first launched their original LUNA™ and mini LUNA™ , they literally broke the mould of the beauty industry, changing the cleansing game. VOGUE called it "revolutionary", and people began to look into using tools to cleanse and care for their skin over traditional washing with cleanser, water and hands.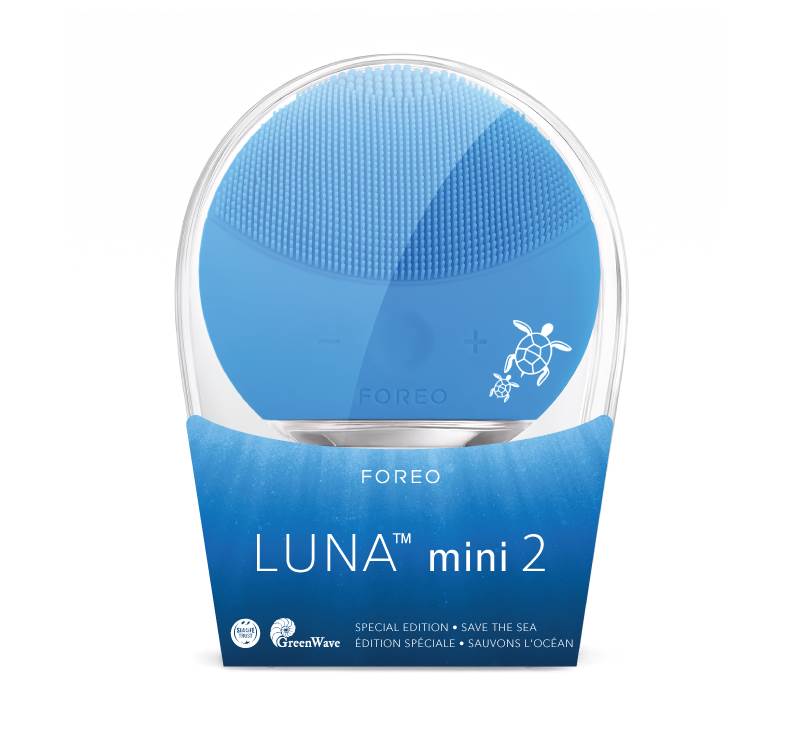 Here's a run-down on the fantastic launch:
Luna Mini 2 – Save The Sea Special Edition
Cool and customizable facial cleansing brush
T-Sonic™ pulsations remove 99.5% of dirt and oil for a clear and even-looking complexion
product packaging is made from 100% recyclable paper and printed with soy ink
100% of net proceeds go towards the restoration of marine ecosystems
Large brush head covers more area for more efficient cleansing
Long, flexible touch-points are gentle on the skin and improve reach,
Up to 8,000 T-Sonic™ (transdermal sonic) pulsations channeled through soft silicone touch-points per minute, deeply cleansing the skin and pores of 99.5% of dirt and oil* plus makeup residue.