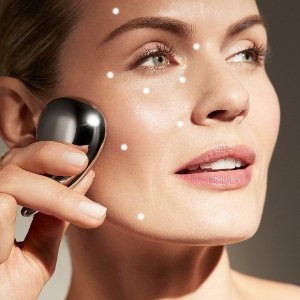 Founder Gigi Howard discovered the magic of medical-grade silicone to create her beauty brand, SiO Beauty. Gigi spent more than 3 years developing 180 prototypes before coming up with the perfect patch. And we at SkinStore are super excited to share this exclusive interview with the founder! See what's the 411 on SiO's origins, tips, and tricks here at SkinStore!
Question:

What led you to discovering SiO Beauty?

Answer:

I was in my mid 20's working first as a model, then as a fashion/beauty publicist when I
started noticing the wrinkles on my décolleté and cleavage and it made me feel insecure.
I saw first-hand how the industry could make women feel self-conscious.