Longer eyelashes are a universally longed-for trait. Whether you're looking for added drama, flirtation, or doll-like allure, long lashes can transform and elevate any look. So if you're keen to find out how to make your eyelashes longer, you're definitely not alone.
Why You May Not Have Long Eyelashes
Eyelashes may naturally grow short due to genetics, or they can also become fragile and brittle due to factors like improper product use or poor habits. Using old mascara, rubbing your eyes frequently, or not removing eye makeup every night can all dry out the hair, cause breakages, or pull lashes out prematurely.
How to Have Long Eyelashes
The good news is that there are solutions to make eyelashes longer or at least create the illusion of longer lashes. Products like eyelash growth serums and eyelash tonics are great for supporting lash health and strength, making them appear thicker, fuller, and longer in the long term. Lash conditioners can also help fortify and thicken lashes. Just have a little patience, as eyelashes have a four to eight-week cycle of growth, and it can take at least three months for natural growth to become visible. If you're looking for a quicker fix, consider using a lash-boosting mascara to instantly give the appearance of voluminous lashes.
To help you get the long and lovely lashes of your dreams, we've put together a list of the 5 best products for longer eyelashes.
5 Best Products for Longer Eyelashes
1. GRANDE Cosmetics GrandeLASH-MD Lash Enhancing Serum 2. Perricone MD Essential Fx Acyl-Glutathione: Eyelid Lift Serum 3. Wander Beauty Mile High Club Volume and Length Mascara 4. Kevyn Aucoin The Eyelash Curler 5. DHC Eyelash Tonic
One swipe a day gets your lashes looking longer, thicker, and fuller in no time at all with the GRANDE Cosmetics GrandeLASH-MD Lash Enhancing Serum. This potent serum harnesses a blend of peptides, vitamins, and amino acids to naturally promote eyelash growth. See improvement in 4-6 weeks, with full results in 3 months. This serum is ophthalmologist-tested and cruelty-free, and it's also great for use on contacts and lash extensions.
The delicate skin around your eyes deserves all the love it can get, so lavish it with the Essential Fx Acyl-Glutathione: Eyelid Lift Serum from Perricone MD. This potent eye cream expertly minimizes signs of aging like dark circles, redness, under-eye wrinkles, and droopy eyelids. Antioxidant acyl-glutathione works to nourish and replenish skin, improving firmness and tightness. Its lightweight and fast-absorbing texture makes it easy to use and it's also paraben-free for best results.
See your lashes rise to glamorous new heights with the Mile High Club Volume and Length Mascara from Wander Beauty. This jet-black mascara volumizes, conditions, and lengthens, working each lash to unlock its full potential. Just one coat will get you a beautifully bold and full-bodied look.
If you're looking for no less than the best eyelash curler on the market today, we recommend Kevyn Aucoin's Eyelash Curler. This iconic curler will take your lashes sky-high with its simple 'squeeze and release' motion process. Use on natural lashes before applying mascara for gorgeous, gravity-defying volume.
Your lash health needs looking after, too, and there's no better way to do so than with DHC's Eyelash Tonic. This gel eyelash tonic strengthens and nourishes with a blend of botanicals, including aloe, ginseng, and swertia japonica. Each lash gets the treatment from root to tip, and emerges looking fuller, lusher, and stronger. Plus, the tonic also prevents breakages. Use as a primer for your mascara by day, or as a conditioner on its own by night.
Step up your beauty game and visit SkinStore today.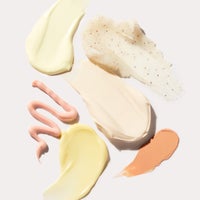 Our team of beauty experts cover everything from skincare to makeup, picking out the most effective products from the best brands and latest trends. Stay up to date on everything beauty with the SkinStore blog, and find all your essentials in one place.