Tammy Fender believe in creating beauty that radiates from within, so all of her products are created to heal, nourish and purify the skin to leave it perfectly balanced, luminous and healthy. We were lucky enough to talk to Tammy herself to find out more about her gorgeous collection of holistic skincare.
What Inspired You To Create Your Collection Of Skincare Products?
As a holistic practitioner, when I started out some 25 years ago I couldn't find the kind of luxuriant, pure and wholly plant-based skincare blends to recommend to clients - they simply didn't exist! So, drawing on my knowledge of skin health, botanical properties, and the ancient traditions of holisticmedicine, I began blending my own formulas. Thanks to the positive transformative effect they had, word spread and soon I had created a whole collection based very directly on the needs of my clientele.
Which Is Your Favorite Product From The Collection And Why?
I'm a true minimalist, so I love a formula that can be used all through the day with versatility. My Quintessential Serum, a powerhouse nutritive blend with precious essence of Rose and Frankincense, concentrates a glorious wealth of vital, active botanical remedies into each drop.
It nourishes the skin deeply, sealing in the benefits with a protective environmentalbarrier. It can be layered under a creme or worn alone, but because it lends such a pretty radiance to the complexion, you can also use it to quickly re-touch makeup in the late afternoon or before going out. Simply skim a drop across the brow bone, cheek and jawline to accentuate the natural glow.
Who Would Benefit Most From Your Products - Are They Suitable For Acne-Prone, Aging, Sensitive Or Combination Skin?
I've carefully created formulas to address every skin concern, though you'll also find that there are many blends that can be used by all skin types. For example, my clay-based treatment masks—Restorative Radiance Masque and Purifying Luculent Mask—impart rejuvenating, nourishing benefits to dry skin while helping acne-prone skin detoxify and heal.
https://www.instagram.com/p/BZmK9_Klcr_/?taken-by=tammyfender
Your Products Are All-Natural And Pure - Does This Mean They're Also Cruelty-Free And Vegan?
While all of our formulas are botanically based and many are vegan, some contain exquisite marine sourced ingredients and natural beeswax. Each ingredient is meticulously sourced and cruelty free.
Which Products Would You Recommend For A Start-To-Finish Regime?
Our most popular protocol, and the one beginners love, starts with light and creamy Cleansing Milk, which leaves the skin so soft. Next, we recommend Bulgarian Rose Water as a toner, as Rose is such a miraculous source of cellular renewal. For most, we'd then suggest a drop or two of Quintessential Serum, which nourishes every cell, and can be blended in or layered with one of the three cremes that best suits the individual's skin concerns.
What Would You Say Your Single Most Beneficial Ingredient For The Skin Is?
The plant remedies that I use in my formulas really work best when they are blended and balanced with one another—it's a bit like composing a song. You need all the various parts to make it whole. That said, among my favorite ingredients are pure Rose, Helichrysum, Lavender and Chamomile.
What Else Can We Do To Achieve Radiant, Healthy Skin Alongside The Tammy Fender Products?
Truly healthy skin radiates from the inside with an unmistakable glow. While plant-based products can support that revelation, skin health is all about lifestyle—diet, rest, peace, and resilience. That said, while people can be intimidated by the idea of making changes. The lifestyle shifts that give us the best results aren't complex, they are simple. When we simplify, it usually means eating more fresh fruits and vegetables in their purest state, moving away from makeup or skin products that include tricky chemical ingredients and finding ways to make time for life's happiness.
https://www.instagram.com/p/BXlzeIrFYtg/?taken-by=tammyfender
Your Products Smell Divine! Are They All-Natural Fragrances?
Thank you so much. All of my aromatic aromas are completely natural—coming from the plant kingdom. They smell divine because they are made with the most life-giving and divine of nature's gifts!
Are Any Of Your Products Suitable For Men?
We have so many male customers, many of whom were introduced to the collection through our Gentleman's Treatment Kit which includes Purifying Cleansing Gel which softens the beard and whisks away excess oils, Essential C Tonic, to re-energize the complexion, and Antioxidant Crème, to nourish and protect the skin against free radicals.
Which Is Your Bestselling Product? What Makes It So Effective?
Epi-Peel, my exfoliant masque and peel all-in-one made with pure Moroccan Rosemary, Spearmint and Purifying Clay, is an award-winning powerhouse, designed to benefit all skin types.
It is so versatile. It refines the pores, eliminates impurities and gently resurfaces the skin, bringing out that glow. It's a great way to bridge the gap between facial appointments and to pamper skin at home.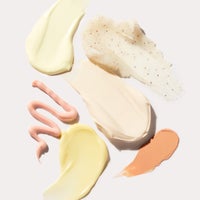 Our team of beauty experts cover everything from skincare to makeup, picking out the most effective products from the best brands and latest trends. Stay up to date on everything beauty with the SkinStore blog, and find all your essentials in one place.