Here at SkinStore we are delighted to introduce you to our latest luxury skin care and cosmetics brand on site: Decorté. The prestigious Japanese brand offer an exquisite range of skincare and makeup. They practice a unique philosophy, in that they seek to understand nature rather than try to dominate it.
Discover Decorté at SkinStore
Decorté's products honor the ancient practice of Eastern medicine; this concept can be defined as the dynamic balance of Yin and Yang within the individual and between the individual and their environment. These specialist products are designed to not only work in harmony with the body but to respect it and the mind too.
Kate Moss For Decorté
I'm sure you most probably recognise the global supermodel, that is the one and only Kate Moss as the face of Decorté. Not only is she the face of the brand, Kate Moss is a brand ambassador and has declared her love for the collection - and who better to take skincare advice from other than the world's most prolific Vogue cover girl?
At 43, Kate Moss doesn't look a day over 30 and we want what she uses! She has the most natural, youthful and radiant glow. The supermodel's favorite product from the brand is the Decorté Vi-Fusion Vitality Tincture serum, she says, " it makes your skin look amazing!" Now, if Kate Moss says something is amazing, it must be amazing!
The Liposome Range
As a makeup artist I constantly stress the importance of healthy skin. A good skincare routine will ensure that your makeup looks and lasts the best it can. Kate Moss is a great advocate for that, her makeup is flawless because she looks after her skin as a priority. In an interview discussing Decorté she also said "If i only had one product it would be an intensive moisturizer". Which is why I now can't live without the Decorté Liposome Moisture Serum and  Liposome Face Cream.
I need intensive moisture without that oily after-feel and these products do just that. I have to say in the colder months my skin dried up so much, it felt dry and tight. After one week of using the Liposome range it brought my skin back to life! My skin now looks and feels instantly softer and more hydrated without feeling like I'm clogging my pores and getting that greasy layer on my skin- I love it!
Skin Care and Makeup
As SkinStore's Resident Makeup Artist, I love cosmetics products that have a base in skin care, and Decorté has just that. As I am sure Kate Moss appreciates, wearing makeup every day can take a toll on your skin, which is why using makeup lines with a basis in caring for your skin is so important.
Decorté's cosmetics range includes sensitive products that are suitable for all skin types, so when you wear their makeup you can rest assured your skin is in good hands. Their makeup line contains all the staples you need in your vanity case, such as the Decorté Vi-Fusion Crème Concealer (a lightweight, long-wearing formula that blends seamlessly to blur imperfections) and the Decorté Vi-Fusion Lip Palette(a lip palette for creating perfectly plump natural lips).
If you're unsure where to start, the Kate Moss Favorites collection from Decorté combines a selection of must-have eye, lip, cheek and brow products, all hand-picked by the model herself!
We're so excited for the future of Decorté at Skinstore. The products are so unique, I love the Decorté ethos and everything the brand stands for. For me balance is key so the fact that they create the products to honor the principles and practise of Eastern Medicine is so important.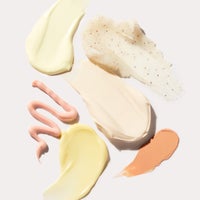 Our team of beauty experts cover everything from skincare to makeup, picking out the most effective products from the best brands and latest trends. Stay up to date on everything beauty with the SkinStore blog, and find all your essentials in one place.