In the 1920s, silver screen starlets from Anna May Wong to Clara Bow wore their eyebrows pencil-thin with a noticeably downward-curving tail. In the '50s, Elizabeth Taylor's striking eyebrows were thick and dark - the perfect partner to her double set of dark, fluttery lashes.
Through the decades, eyebrow trends have been up and down. In 2016, the overt Instabrows dominated the beauty sphere but this year the look is something a little bit more natural. In place of lip fillers, microblading is seemingly the appointment everyone is scrambling for in the quest to achieve beautiful 'brows.
So when your eyebrows are looking thin and sparse, how do you grow them and keep them looking naturally thick?
Growth serums
Jam-packed with ingredients from medicinal herb extracts to bio-peptides and amino acids, 'brow enhancing serums can promote hydration on the skin underneath the brows, stimulate keratin genes responsible for eyebrow growth and protect the follicles from environmental damage so they don't fall out as easy. High Definition's Lash & Brow Booster for example, is enriched with argan oil to encourage hair regrowth.
It takes daily use and lots of patience to yield results, but if you hold back on tweezing and threading, the wait is worth it.
Combing with a spoolie brush
Not only do spoolie brushes tidy and groom the eyebrows, but they can stimulate the follicles. Using your spoolie brush, massage your enhancer into your eyebrows with a little vigour to boost circulation and encourage growth. Work it right into the hair and skin. The Billion Dollar Brows Brow Brush is a make-up bag must-have for eyebrow maintenance.
Tweeze only when necessary
A lady knows how therapeutic tweezing is. That satisfying "Gotcha!" said aloud after pulling out an uninvited, stray hair compares to little else, but it's easy to get caught up in the moment and accidentally remove a hair or two that should have stayed put.
Tweezing can get addictive, but avoid it unless the odd, seriously out-of-place hair resurfaces and has to go. And in that case, align your 'brows with precision tweezers that do the job and can be put away quickly.
Take hair supplements
Not just reserved for the hair on your head, hair supplements can give you the brow boost you've been needing this whole time. As with serums it takes patience, but pop a supplement daily with your OJ and, in conjunction with your growth serum - you will seen see bursts of growth.
Don't miss Phyto's Phytophanere Dietary Supplement for Hair, Nails and Skin - recommended by Chrissy Teigen's hair stylist Jen Atkin for stronger, fuller hair.
Hello big, beautiful brows!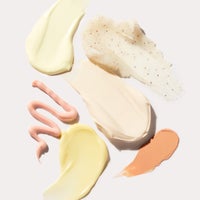 Our team of beauty experts cover everything from skincare to makeup, picking out the most effective products from the best brands and latest trends. Stay up to date on everything beauty with the SkinStore blog, and find all your essentials in one place.