LED light therapy is a hot topic on social media, but what does it actually mean? What does LED light therapy do for your skin? And how can different LED lights have different effects?
We at SkinStore sat down with our LED light therapy experts at MZ Skin to answer the questions you've asked about the use of LED light therapy devices like their new Skin LightMAX Supercharged LED Mask 2.0 and more!
For more skincare tips, insights, and exclusives from brands and experts, read our blog here. To see if LED light therapy is right for you, book an appointment with our licensed estheticians via our SkinStore Concierge program that's free for our beauty enthusiasts for tailored skincare recommendations.
Q

For those unfamiliar, can you explain what LED therapy is and how such treatments benefit the skin?

A

Light therapy has been used for over 30 years to heal the skin and stimulate collagen and elastin. LED treatments were originally developed for astronauts to help with tissue healing and repair. In the clinical setting, LED treatment is offered as an acne, wrinkle-reducing and cellular repair treatment. LED has always been a treatment I have loved as an adjunct to in-office procedures including lasers, peels, and surgery. LED phototherapy uses light from the visible spectrum to stimulate the cellular response to regenerate faster through a process called photo biomodulation. Shorter wavelengths target superficial skin while longer wavelengths penetrate more deeply. Results depend on the number of consecutive treatments done. Light therapy also helps skin cells absorb topical skincare products more effectively.

Q

What are the two most common light modes used in LED treatments? What do they combat? Can you use multiple light treatments together?

A

The two most common lights are red and blue. Red light (630nm) with near-infrared (830nm) has profound anti-aging benefits, it stimulates collagen and elastin production and strengthens skin. This light setting also reduces inflammation, heals blemishes, repairs sun damage and can help improve scarring. Blue light (470nm) with red light (630nm) balances and clarifies the skin, treating acne. Blue light activates chemicals inside the bacteria, and stifles their ability to form acne and blemishes.

Q

What makes the LED 2.0 better than handheld manual LED devices?

A

MZ Skin LightMAX Supercharged LED Mask 2.0 is the result of over 20 years' experience in LED research. We were the first to discover that red and infra-red together give the best treatment for wrinkles and we constantly do clinical trials to prove the efficacy of this device.

The anti-aging setting is clinically proven to reduce wrinkle depth by 36% in 4 weeks and increase collagen fibers in 2 weeks, improving fine lines.

The acne mode is clinically proven to improve inflammatory acne lesions by 77.93% in 8 weeks. In 12 weeks 81% of subjects reported reduced acne lesions.

The device is also designed and built to international medical standards using medical grade components.

Q

Does the amount of LEDs in a device mean it's more effective?

A

Phototherapy typically appears to follow a biphasic dose-response. This means if light of a suitable wavelength is applied to the skin in insufficient amounts or if irradiance time is too short then there is little or no response. Conversely if the irradiance is too high or irradiation time is too long then the response may be inhibited – this is termed a biphasic dose-response or often referred to as the Arndt Schulz law.

The efficacy is determined by the energy output of the LEDs, the optimal dosage time as well as proximity to the skin, rather than the number of diodes. On both settings in the MZ Skin LightMAX Supercharged LED Mask 2.0, the light re-charges the cells' 'energy' battery and the skin is then able to use the energy as fuel to repair and rejuvenate damaged cells; enhancing and boosting the skin's natural daily repair process.

Q

How often should someone use the LED Mask 2.0? Does it vary based on my skincare goals (anti-aging, acne, skin conditioning)? Which time of day is best?

A

It is recommended to use the mask for just 10 minutes a day, 3-5 days a week for 4 weeks for visible results. For the treatment of acne vulgaris the best results are seen after treating for 4 days a week, for 6 weeks. For the treatment of fine lines and wrinkles the best results are seen after treating for 4 days a week, for a minimum of 4 weeks. Maintenance treatments should then be continued as required, according to lifestyle and skin condition.

Q

After using the LED Mask 2.0, what post-treatment advice would you give prospective users? Would that change based on the different LED treatments?

A

It is best to apply all active skincare such as serums and moisturizers after light therapy. The MZ Skin LightMAX Supercharged LED Mask 2.0 can be combined with more invasive treatments such as botox, peels, injectables and laser resurfacing; it can help in the healing process and help to reduce bruising and swelling due to its anti-inflammatory properties.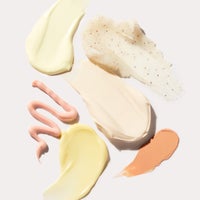 Our team of beauty experts cover everything from skincare to makeup, picking out the most effective products from the best brands and latest trends. Stay up to date on everything beauty with the SkinStore blog, and find all your essentials in one place.