A household name among beauty enthusiasts from editors to minimalists, see why Dr. Dennis Gross has become one of the biggest skincare brands in the industry.
About The Brand
The Dr. Dennis Gross Skincareline was born from the Manhattan dermatologist and skin cancer researcher Dr. Dennis Gross and his experience of harsh effects chemical peels. He went about curating his own formula and developed a gentler, more efficient approach to facial peels, and his patients loved it so much that they asked for an at-home version for between visits. This resulted in what we know and love today as the Alpha Beta® Peel - the product that birthed the brand.
Doctor Dennis Gross's mission is to give each client advanced dermatological procedures for refreshed, hydrated, healthy skin. Dr. Dennis Gross carefully selects the most effective combination of ingredients for each formula to deliver visible, yet non-irritating, results.
Dr. Dennis Gross
Due to his vast clinical knowledge, Dr. Gross is a trusted, credible source for beauty editors and the go-to expert featured in premiere publications including The New York Times Magazine, Elle, Vogue, and Harper's Bazaar. His formulas utilize medical-grade ingredients and the highest quality botanicals. All products are vegan, cruelty-free and free of parabens, phthalates, and other harmful ingredients.
As a New York City dermatologist with a unique point of view, he disrupted the beauty industry by asking his patients to peel daily in his New York City clinic. Word of mouth spread among the beauty obsessed. His wife Carrie Gross, the OG Peel Addict, dreamt of bringing his peel to people everywhere. Together, they launched the iconic Alpha Beta® Daily Peel, and in the year 2000 a skincare brand was born. Today, Dr. Dennis Gross skincare brings innovations and expertise from Dr. Dennis Gross and his practice to the modern consumer in the form of easy-to-use at-home treatments.
The Alpha Beta Peels That Started it All
The peel pads are an award-winning, patented two-step anti-agingAHA/BHA peel set pre-dosed with five acids to visibly reduce dullness and uneven texture, pores, dark spots, and smooth fine lines and wrinkles. As the first at-home alpha-beta hydroxy acid treatment, it helps diminish the appearance of fine lines and wrinkles, reduces pore size and breakouts and gently restores radiance.
AHA stands for alpha hydroxy acid. AHAs are water-soluble acids made from sugary fruits. They help peel away the surface of your skin so that new, more evenly pigmented skin cells may generate and take their place.  BHA stands for beta hydroxy acids. Sister of the infamous alpha hydroxy acids, this popular skin-care ingredient is used in exfoliants and peels to treat acne, pigmentation and fine lines.
Seeing Dr. Dennis Gross Skincare's Appeal
In recognition of their 20th year anniversary,  we recommend shopping the entire Dr. Dennis Gross skincare line as it has grown and improved beyond their best-selling peel pads to skincare tech, sun protection, and more.  Dr. Dennis Gross believes that topical application of key ingredients can significantly reduce the signs associated with aging, and this is the philosophy which goes into his products.
SHOP DR. DENNIS GROSS SKINCARE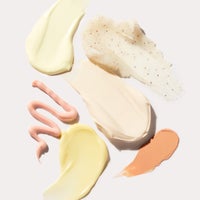 Our team of beauty experts cover everything from skincare to makeup, picking out the most effective products from the best brands and latest trends. Stay up to date on everything beauty with the SkinStore blog, and find all your essentials in one place.