When we think about skin health, we instantly think about hydration, right? And hydration connotes to water. So it's no wonder that this skin-loving brand, H20 + Beauty, bases itself on pure water as it's main beautifying ingredient.
H2O+'s range of products aim to dramatically improve your skin's health, providing you with a radiant and glowing complexion. Endorsed by Walt Disney's parks and resorts, you can be reassured that you will receive optimum quality when purchasing a product.
We start with the most elemental, live-giving compound on the planet. Then we enhance it
So if you need to inject a little bit more water into your skincare, then read below and see how this fantastic skincare range can help…
Who are H20+ Beauty?
Proving that water can help with the cleanliness, clarity, and purity of skin care, this simple ingredient is a powerful one packed into the H20+ Beauty range. With the product philosophy of harnessing the hydrating power of pure water, the brand have been experimenting and testing formulas since 1989 to maximize the power of pure water. In today's collection of products, the multi-stage water filtration stage has been perfected to include reverse osmosis, UV light and specialized de-ionizing filters.
H20+ water is purer than the bottled water you drink
This method really does put beauty back in the hands of the consumer, letting customers know that their skincare doesn't have to be complicated. The most powerful compound on the planet (water, of course!) combines with the latest advances in skincare technology, and delivers smart, effective, results-driven products. Sounds pretty simple to us!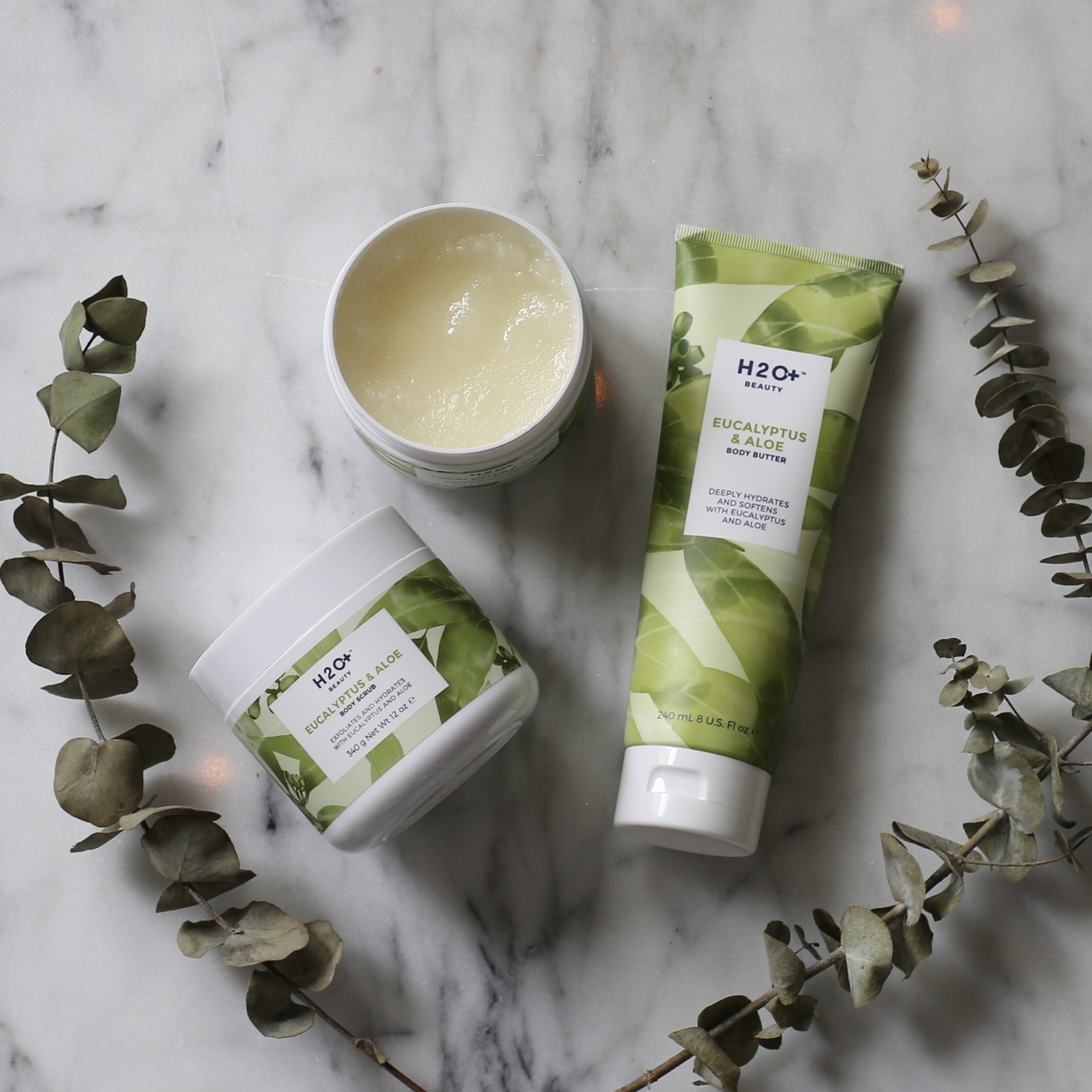 The Hydrating Oasis Collection
First of all, if you are a sucker for gorgeous packaging, you'll love this collection. Formulated with sea grass and waterlily extracts, this nourishing product range will provide your skin with continuous hydration due to its innovative long-lasting technology. One of our favorite products from this range is the best-selling H2O+ Beauty Oasis Hydrating Treatment, a gel-based formula which rapidly absorbs into your skin to provide a soft and smooth looking complexion for up to 24 hours.