When we think about skin health, we instantly think about hydration, right? And hydration connotes to water. So it's no wonder that this skin-loving brand, H20 + Beauty, bases itself on pure water as it's main beautifying ingredient.
H2O+'s range of products aim to dramatically improve your skin's health, providing you with a radiant and glowing complexion. Endorsed by Walt Disney's parks and resorts, you can be reassured that you will receive optimum quality when purchasing a product.
We start with the most elemental, live-giving compound on the planet. Then we enhance it
So if you need to inject a little bit more water into your skincare, then read below and see how this fantastic skincare range can help...
Who are H20+ Beauty?
Proving that water can help with the cleanliness, clarity, and purity of skin care, this simple ingredient is a powerful one packed into the H20+ Beauty range. With the product philosophy of harnessing the hydrating power of pure water, the brand have been experimenting and testing formulas since 1989 to maximize the power of pure water. In today's collection of products, the multi-stage water filtration stage has been perfected to include reverse osmosis, UV light and specialized de-ionizing filters.
H20+ water is purer than the bottled water you drink
This method really does put beauty back in the hands of the consumer, letting customers know that their skincare doesn't have to be complicated. The most powerful compound on the planet (water, of course!) combines with the latest advances in skincare technology, and delivers smart, effective, results-driven products. Sounds pretty simple to us!
The Hydrating Oasis Collection
First of all, if you are a sucker for gorgeous packaging, you'll love this collection. Formulated with sea grass and waterlily extracts, this nourishing product range will provide your skin with continuous hydration due to its innovative long-lasting technology. One of our favorite products from this range is the best-selling H2O+ Beauty Oasis Hydrating Treatment, a gel-based formula which rapidly absorbs into your skin to provide a soft and smooth looking complexion for up to 24 hours.
The Anti-Ageing Infinity+ Collection
If your skin lacks elasticity and plumpness, then the Infinity+ collection is the range you need to be browsing. Enriched with camellia oil and red algae, these products restore your skin's barrier function and increase its moisture-retention capabilities. If fine lines and deep wrinkles are a worry of yours, which lets face it, it's a common one, then the H2O+ Beauty Infinity Renewing Youth Serum is highly talked about. It's clinically proven to reduce the appearance of fine lines and deep wrinkles, instantly replenishing your skin and leaving it looking revitalized and youthful.
Again, note the beautifully whimsical and illustrated packaging, which looks super pretty lined up in any bathroom.
The Brightening Waterbright collection
This collection is the key one for those of you suffering dark spots and uneven skin tones. Reap the balancing effects of the minerals and natural extracts in the Waterbright collection, high in vitamin C and other glow enhancing natural properties. For those with dark spots caused by the sun or aging, we recommend the H2O+ Beauty Waterbright Dark Spot Corrector which is great at targeting unwanted dark patches, dramatically reducing their visibility and brightening the skin's complexion.
The Cleansing Elements Collection
With the benefits of pearl, water lily and bamboo extracts, the H2O+ Elements collection works to clear and purify your skin. A nice addition to the skincare regimes of those suffering acne. The H2O+ Beauty Elements Mighty But Gentle Toner For Normal To Dry Skin is perfect for refining your skin and gently removing any signs of excess dirt, oil or makeup residue. The alcohol-free formula is extremely kind to your skin and leaves a refreshed sensation. A fantastic range for those who long for a gentle skincare range to deliver clear, toned skin.
The Milk Collection
Lets not forget about the body! This range particularly makes the perfect gifts, with skin nourishing body products enriched with Milk Thistle. And not to mention this unbelievably pretty packaging. The lovely Milk Body Butter is packed with decadent drops of Moringa Oil and a touch of Milk Thistle extract, which combines forces with this body butter to make even the driest skin feel so soft and smell so dreamy. Go ahead, drink it up!
To explore the full range of H20 + Beauty, take a look at their range on SkinStore.com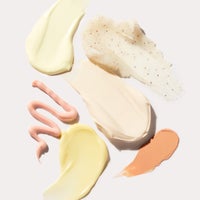 Our team of beauty experts cover everything from skincare to makeup, picking out the most effective products from the best brands and latest trends. Stay up to date on everything beauty with the SkinStore blog, and find all your essentials in one place.