Frequent acne breakouts can be frustrating and can drastically affect your confidence and mood. It can often be difficult to determine what causes acne and which products could help you to combat it. If you're suffering from frequent breakouts and would like to find a solution, SkinStore is on hand with the best products for acne-prone skin to help you to achieve a clear, radiant complexion.
What Causes Acne?
Acne breakouts are caused by the overproduction of sebum from the skin's sebaceous glands, causing the skin to become oily and the pores to become blocked. The skin may overproduce sebum for many different reasons, including:
Stress
Hormone Imbalances
Diet
Inefficient Skincare Routine
Hormone imbalances are the most common cause of frequent acne breakouts, but factors such as diet and stress can actually cause the hormonal imbalances which lead to acne, so if you're wondering what causes acne, chances are, it could be down to pesky hormones.
Stress encourages the body to release the hormone, cortisol, which causes the sebaceous glands to go into overdrive and produce more oil, leading to clogged pores and acne breakouts. If you often find yourself feeling stressed, it might be time for a lifestyle change – your skin will thank you for it! The thisworks Stress Check Roller Ball is the perfect on-the-go stress buster. The soothing scent is enriched with Eucalyptus, Frankincense and LavenderOil to help combat fatigue, tension and stress to leave you feeling a little more relaxed.
If you suffer from acne-prone skin, it's important to ensure you adopt an efficientskincareregime in order to keep breakouts at bay. The first rule for any skin type is to always, always remove makeup before going to bed. Sleeping in makeup can clog pores, accelerateaging and irritate the skin, leading to an increase in pesky breakouts.
Cleanser For Acne-Prone Skin
If you're trying to combat blemish-prone skin, cleansing is one of the most important steps you can take to ensure your skin stays clear and radiant. Opt for an oil-free cleanser like the Dermalogica Clear Start Breakout Clearing Foaming Wash to gently foam away impurities, toxins and debris while maintaining the skin's natural moisture balance to keep the skin happy, calm and blemish free.
To maximize the benefits of cleansing, use the Dermalogica Clear Start Breakout Clearing Foaming Wash in conjunction with the FOREO LUNA ™ 2 For Oily Skin. The silicone facial cleansing brush will help to transform the skin with the T-sonic pulsations which help to gently lift away dirt, oil and debris from the skin. The silicone bristles are hygienic and resistant to bacteria build-up to help keep blemishes at bay.
Although it might be tempting to wash acne-prone skin multiple times a day, this will only exacerbate the problem as over-cleansing the skin strips it of natural oils, causing the sebaceous glands to produce more oil, leading to breakouts. To keep your skin clear and calm, thoroughly wash your skin twice a day, once in the morning and once in the evening.
Treatments For Oily Skin
After a thorough cleanse, treat your acne-prone skin to the La Roche Posay Effaclar Clarifying Lotion to keep breakouts at bay and keep the skin calm, clear and radiant. The micro-exfoliant astringent lotion should be used after cleansing the skin to help eliminate any excess oil while unblocking and tightening the pores. Simply apply each morning and evening after cleansing with a damp cotton round.
The hypoallergenic, non-comedogenic formula has been tested on even the most sensitive skin, adhering to La Roche-Posay's strict formulation standards to treat angry, sensitive skin.
Moisturizer For Oily Skin
If you suffer from oily, acne-prone skin, don't make the mistake of thinking that you don't need to moisturize. If your skin is dry and dehydrated, it will overproduce oil in order to rehydrate itself, leading to shiny, acne-prone skin.
It's important to ensure you're using the right moisturizer for your skin type, so opt for an oil-free, mattifying moisturizer to maintain your skin's optimum hydration levels. Caudalie's Vinosource Moisturizing Mattifying Fluid is a lightweight formula that's packed full of botanical ingredients including organic grape water and flax seed powder, which work to control oil and prevent the skin from becoming dehydrated for a calm, matte complexion.
Build Your Routine
Know your skin type? You can build your skin routine here at SkinStore for oily, dry, combination, normal, and even sensitiveskin! Eliminate the guesswork with products selected by our team of beauty experts and shop for your skin with confidence.  Don't know your skin type? Read our article to figure out what your skin concern, and solution, should be.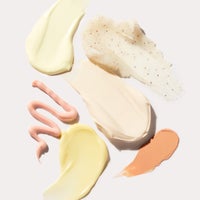 Our team of beauty experts cover everything from skincare to makeup, picking out the most effective products from the best brands and latest trends. Stay up to date on everything beauty with the SkinStore blog, and find all your essentials in one place.