Maintaining the perfect brow can be a lot of work, especially if yours is a little on the sparse side. That's where microblading comes in: a type of semi-permanent tattooing that gives the illusion of a fuller eyebrow. Using fine-point needles that form a tiny blade, microblading deposits pigment into your skin that appears as realistic-looking brow hairs.
How Microblading is Done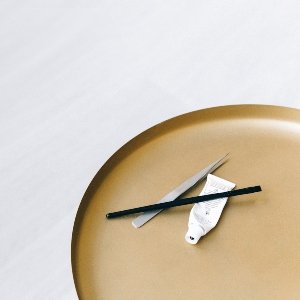 Sounding a little daunting? Don't be put off; while microblading may be a slightly discomforting procedure, it involves only very mild pain. Following the procedure, you may experience some slight swelling or redness, which you can combat by following proper microblading aftercare.
Soothe your brows by gently washing the brows with antibacterial soap and water and following up with a small amount of moisturizer. Stay clear of makeup, facial scrubs, or peels, and avoid sleeping on the face, taking long showers, or going out into direct sunlight. You can resume these activities once the microblading healing process runs its course, in about a week after the day of treatment.
After that, you're all set for about 1-2 years. The results may even last up to 3 years, depending on the quality of the procedure. Note that you may also need touch-ups to finalize the results, so be prepared to revisit the esthetician's office in about 4-8 weeks. Microblading costs are usually in the vicinity of $400 to $1,400.
Editor's Note: I recently received a microblading procedure, and it was a great experience! I had a hybrid treatment of blading to replicate hairs and a powder effect toward the middle and edges of my brows, resulting in an overall appearance of having my brows look like I shaped and filled them slightly.
Three months later, they have fully healed and look more natural, and no one can tell I got them done in the first place. 
Not ready to sign up for microblading? There are plenty of other methods to mimic the effect with other non-permanent products, so read on to find out what we recommend.
4 Products for Beautiful Brows
1. GRANDE Cosmetics GrandeBROW Brow Enhancing Serum
2. RevitaLash Hi-Def Brow Gel – Soft Brown
3. Wander Beauty Smooth Sailing 360º Eye Primer
4. Billion Dollar Brows Eyeshadow Brush