Grapes are the juicy little beauty secret that French skin care brand Caudalie has helped us unlock. These antioxidant-packed fruits are made up of some of the most effective, natural ingredients available and Caudalie knows it.
Do you know that you are throwing away treasures?
"This sentence changed my life," says Caudalie founder Mathile Thomas. It marks her meeting with an esteemed professor during the 1993 grape harvest in the vineyards of Chateau Smith Haut Lafitte where he went on to reveal the amazing antioxidant powers of grapevines and grape polyphenols. In that moment, French skin care brand Caudalie was born.
The Caudalie Vinosource collection
Caudalie's Vinosource collection offers soothing hydration powered by the grape.
"I wanted to recreate that feeling of pure joy when you bite into a grape packed with water and sweetness, through the Vinosource collection textures that are made with organic grape water," Mathilde explained when the brand first launched the line.
"For even more delectability, I chose a palette of pinks for the decor of the new range. I invite you to bite into life as you would that sensational grapes."
What are the benefits of grapes?
Just some of the beauty benefits associated with grapes and their extracts include:
Increasing the suppleness of skin
Being rich in antioxidants, which defend skin against free radicals
Soothe and moisturize the skin
Retain skin's moisture and reinforce the immune defences
Caudalie takes exclusive active substances from the grape vine, such as organic grape water to soothe and and moisturize, grape seed oil to nourish and provide antioxidants, marc to purify the complexion and vinolevure to strengthen the skin barrier.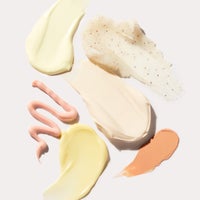 Our team of beauty experts cover everything from skincare to makeup, picking out the most effective products from the best brands and latest trends. Stay up to date on everything beauty with the SkinStore blog, and find all your essentials in one place.