Foaming face masks are the latest skin care craze to make its way over from the skin care experts in Korea. The foaming, fizzing formulas are much more effective at removing oil, dirt and grime without stripping the skin than their non-foaming counterparts. Our favorite foaming face masks will help you to achieve a clear, glowing complexion in no time.
Peter Thomas Roth's Brightening Bubble Mask is an innovative bubbling skin treatment that leaves your complexion looking bright, even and radiant.
Within 30 seconds of applying the light blue gel to the skin, it transforms into a white, bubbling foam as it infuses the skin with oxygen for an incredible hit of moisture. As the mask foams and fizzes, your face will feel cool and tingly as it's being infused with a cocktail of nutrients from Symwhite, Gigawhite, Bearberry, Mulberry and Licorice extract.
The hydrating foam will absorb into your skin as it gets to work, helping to reduce fine lines and wrinkles and leave you with a radiant, healthy-looking complexion. For best results, use the foaming face mask twice a week to effectively clarify and detox the skin.
Simply apply 3-4 pumps of the cool blue gel onto clean skin and wait for 30 seconds while the mask fizzes and foams. Leave the mask to work its magic for up to 10 minutes before finishing off with lukewarm water, revealing your bright, luminous complexion.
Treat your skin to Perricone MD'S H2 Elemental Energy Firming Foam Mask for a brighter, renewed complexion that feels firm and toned after just one use.
The mask is infused with Perricone MD's H2 Energy Complex™, which utilizes a stable form of the tiniest molecule in the world, Hydrogen, to deeply hydrate the skin on a cellular level. The remainder of ingredients have been specially selected to complement each other to expertly combat the signs of aging.
The mask's gel formula transforms into a white foam when it comes into contact with the skin, expertly infusing the skin with the mask's nourishing ingredients while cooling and refreshing the skin, to leave you with a toned, radiant and healthy complexion.
The Perricone MD H2 Elemental Engery Firming Foam Mask is fragrance-free and suitable for sensitive skin, so much so that it can be used up to three times a week to keep your skin looking plumped, firm and youthful.
Kate Somerville's Eradikate Mask has been expertly formulated to remove impurities, minimize the appearance of pores, blemishes and impurities without stripping the skin. The innovative formula gently exfoliates the complexion to remove dirt and impurities, while the infusion of Collodial Sulfur works to reduce acne blemishes and unclog the pores, leaving the skin looking clear and radiant.
The mask's innovative blend of botanical ingredients have been formulated to work in harmony with each other to promote a flawless, blemish-free complexion. The blend of Boswellia Serrata, HoneyExtracts and Rice Bran help to calm and soothe the skin, remove impurities and promote a clear, glowing complexion.
The cream formula transforms into a foaming face mask shortly after coming into contact with the skin. The tingling, foaming mask helps to draw out impurities from the skin to reduce blemishes and is easy to remove from the skin after being left to work its magic for up to 10 minutes. The skin will feel hydrated, radiant and flawless.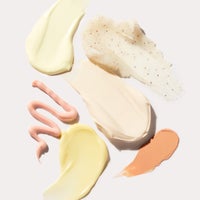 Our team of beauty experts cover everything from skincare to makeup, picking out the most effective products from the best brands and latest trends. Stay up to date on everything beauty with the SkinStore blog, and find all your essentials in one place.