The coconut is no longer the stuff of tropical dreams.
Take the coconut's water for example. It's actively encouraged post-workout because, electrolytes, and also promoted as part of a skincare routine because, well, hydration powerhouse. In fact ice-cold coconut water is one of the beauty secrets from Brazil, actively fronted by Victoria's Secret models Alessandra Ambrosio and Adriana Lima.
Speaking of Victoria's Secret models, Miranda Kerr is practically the President of Coco club. Not only does she apply coconut oil all over her body and hair, but begins every day with oil-pulling: an ancient Ayurvedic dental technique that involves swishing a tablespoon of coconut oil in the mouth for around 20 minutes without swallowing. Reportedly, the action draws toxins out from the body, improving oral health and boosting overall wellness.
When three women who are coconut activists look like this together: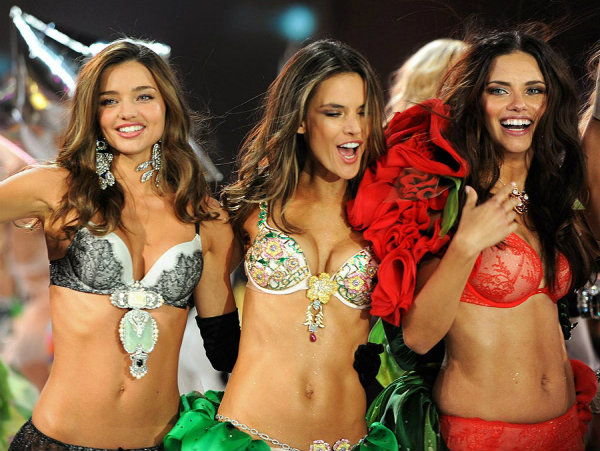 Miranda Kerr, Alessandra Ambrosio and Adriana Lima photographed by Richer Corkery for NY Daily News.
It makes you wonder.
Multipurpose coconut oil is enriched with antioxidants, fatty acids, vitamins and lauric acid to nourish the scalp, hair and skin. It has a small molecular structure which allows for easy absorption through the skin. This makes it an ideal ointment for the relief of dry, rough skin and and effective after-sun lotion because of the way it literally melts on contact. On hair, it will work pre or post-wash.
I use coconut oil exclusively in my pancake recipes and they turn out healthy and delicious. Just saying.
Shop our edit of coconut infused products.
Buy now

with Skinstore US

This hair treatment oil packs a tropical punch of neem and coconut. It's quickly absorbed into hair and scalp, suitable for all hair types. It treats dry, rough or sensitive scalps in particular as it reduces inflammation and constricts action on skin capillaries.

Wonderfully fragrant essential coconut oil helps to prevent protein loss from both damaged and undamaged hair. Historically, coconut oil has been used as a hair dressing in developing countries in many tropical regions of the globe. Prolonged use of coconut oil has been known to lead to healthy, long hair and preventing damage to hair. It has been proven to be the only oil, compared to both sunflower and mineral oils, to prevent protein loss from the hair in recent studies.

Buy now with free delivery