When it comes to needing a fake tan, there are so many out there to chose from. Not all of us are lucky enough to jet off to sunnier shores this Summer, so its worth hunting out the best options for that radiant faux glow. But with today's abundance of luxury creams, lotions, sprays, gels- how do we know which one to go for?
The answer is simple: it depends what you are looking for. If you are naturally pale, you may just want to add a soft golden glow to your face, in which tinted moisturizers can do that for you. For those with medium/dark skin tones, you may want to be a little more dramatic and go for an all-over dark tan, creating that 'just stepped off the plane from the Caribbean' look!
From the celebrity favorite St Tropez sprays, to the skin-loving Avene gels, we've rounded up our favorites. So say goodbye to browsing self-tanners with a look of confusion - we've done the research for you:
Its amazing how much healthier and happier you can look with a touch of tan, so make sure you're armed with a self-tanner this Summer! And the best news is that there's no damage to the skin involved whatsoever. All the more reason to indulge in your favorite bottle!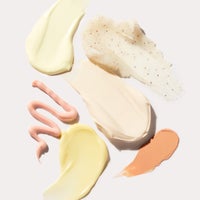 Our team of beauty experts cover everything from skincare to makeup, picking out the most effective products from the best brands and latest trends. Stay up to date on everything beauty with the SkinStore blog, and find all your essentials in one place.