Need an alternative to foundation, but have no idea where to start? We know the feeling. Sometimes, slathering our skin with our best coverage foundation can feel a little unnecessary during the day.
When it comes to occasions such as going to the office, enjoying lazy weekends and even just popping out to the shops, its nice to apply makeup to make us feel more confident. But if we skip foundation – whats the next best thing?
Welcome to the world of BB Creams, CC Creams and Tinted Moisturizers, all here to help you cover up without the need of heavy foundations. However, some of you may be reading this with no idea what the different is, or which one you should we going for. Rest assured – help is at hand. We've explored the options, along with the pros and cons to help you make a personal decision.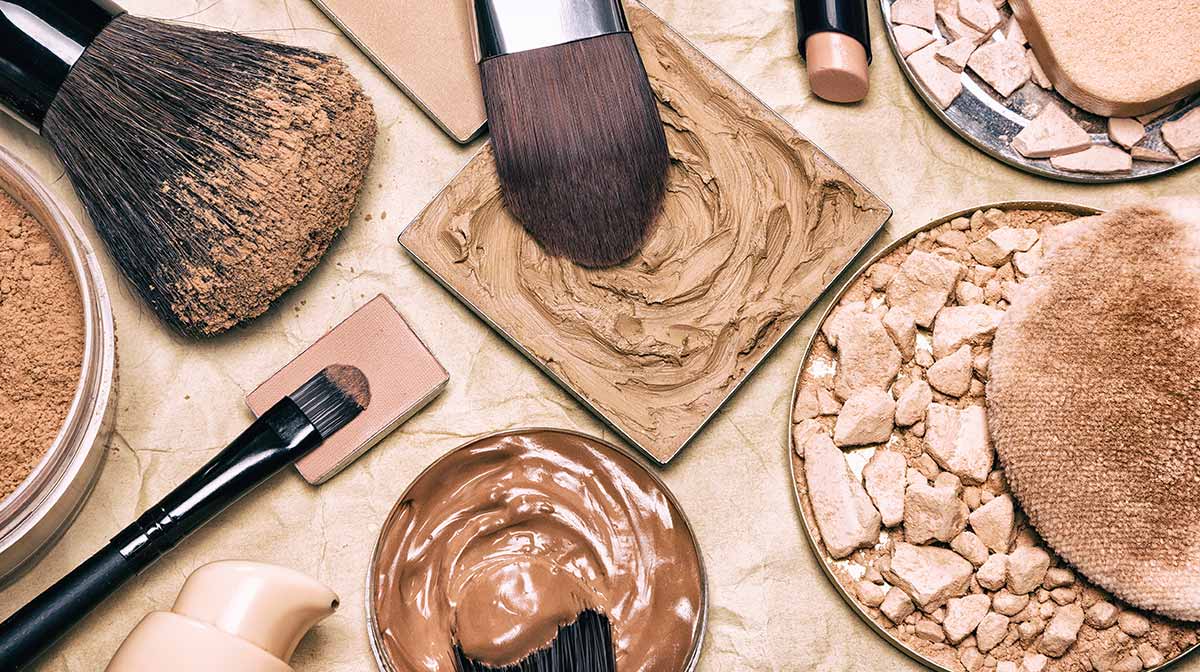 Tinted Moisturizers

Lets start with the old favorite, the trusty tinted moisturizer. The name itself is pretty self-explanatory- it's just like using your usual moisturizer, except it's loaded with light pigment to cover, conceal and even out your skintone . The product's base is a moisturizer that includes a small amount of tint, designed to very lightly create coverage, although it's main purpose is to moisturize and hydrate your skin. As they act with the same purpose of moisturizers, they'll usually be packed with SPF, which means you can moisturize and cover in just one step, knowing your skin is protected.
Tinted Moisturizers are loved by many due to their multi-tasking benefits. You can literally combine your moisturizing and foundation step into one, meaning its great for those rushed mornings, or when time just isn't on your side. They also come in a range of textures depending on your skin type, such as the bareMinerals Complexion Rescue Tinted Hydrating Gel . It's thicker consistency provides a 215% increase in skin hydration, along with a slightly fuller coverage.
Tinted Moisturizers are usually a favorite for those with clear complexions with minor signs of pigmentation, spots or discoloration, and not advised for those who want coverage for more serious conditions, such as acne or hyper-pigmentation.
BB Cream
Next up is BB Cream, otherwise known as 'Beauty Balms', if you wish to know the official term! BB Creams actually originate from Asia but now take the international beauty world by storm, including America for the past 4 years. They have quickly become an essential for those who are conscious about flaws and imperfections on their skin. The main purpose of BB Creams is to prime, moisturize, even out the tone and provide a soft coverage. They differ from tinted moisturizers due to the fact they prime and moisturize, and you'll find the coverage effect is fuller than that of tinted moisturizers.
When layered up, BB Creams can create the same effect as a lightweight foundation, but tend to be light textured and non-pore clogging. They also come in a variety of shades, just like your regular concealer or foundation, adding color and radiance. Again, many of them contain added SPF too, and some even feature lightening properties- great for those suffering sun damage and dark spots.
As far as BB Creams go, they very rarely disappoint. They perfect, protect and prime all at the same time, with the added bonus of supplying  skin-perfecting coverage and a hint of color. You can also get some which focus on moisturizing too, to really combat dry, flaky skin.
CC Cream
Last but not least, CC Creams have burst onto the scene much more recently, and stand for 'correct and cover' (or 'conceal and correct' – the jury is still out there!). They are actually very similar to BB Creams, but tend to be packed with extra benefits, including anti-aging effects. You usually find CC creams which focus on evening out the skin tone or controlling acne, containing oil-free formulas and utilizing lightweight textures.
Those who want more skin benefits than just a simple moisturize and conceal tend to go for CC creams, mainly because they contain more nourishing ingredients, including vitamin E and anti-oxidants. Some are even infused with properties which diffuse redness, and they can also contain a much higher SPF too. Great for applying to the skin during those hot Summer days!
The coverage power of CC creams tend to be slightly fuller than that of BB creams, but that can depend on the brand rather than the actual CC cream. Sometimes, as these wonder creams are packed with skin enhancing properties, the downside is that sometimes they only come in three main shades, or are tailored just for those who want color correction or acne controlling assistance.
However, they are always a great call for those with sensitive or oily skin due to being packed with skin-loving ingredients.
So there you have it; the complete low down on each one, with product options from some of our most popular brands. Do let us know which one you personally prefer!
It doesn't stop there. At SkinStore, we also retail the next step up – a DD Cream! This version from DERMAdoctor goes that extra step further, so take a read here to complete your skincare knowledge…
Love Skincare? discover our edit of the
mandelic acid skin benefits
.