Ever wondered what the nation are putting on their faces, body and hair on a daily basis? Well wonder no more!
SkinStore have just revealed the most iconic beauty products of 2016. These modern day must-haves have been the most sought-after, regularly bought products throughout the year, showcasing the most modern beauty shelf we have ever seen.

Although SkinStore retails over 800 products, there is of course a top 10 most-wanted product list, highlighting what the ladies of America have been buying in bucket loads over the past year.
Today's hot list up shows that the modern day beauty shelf is now led by innovative devices, cutting-edge tools and specialist serums. It highlights a rise in 'at-home enhancement', with products much more technology-backed and scientifically developed than ever before. Just take a look at this impressive line up, representing what women's beauty shelves now look like: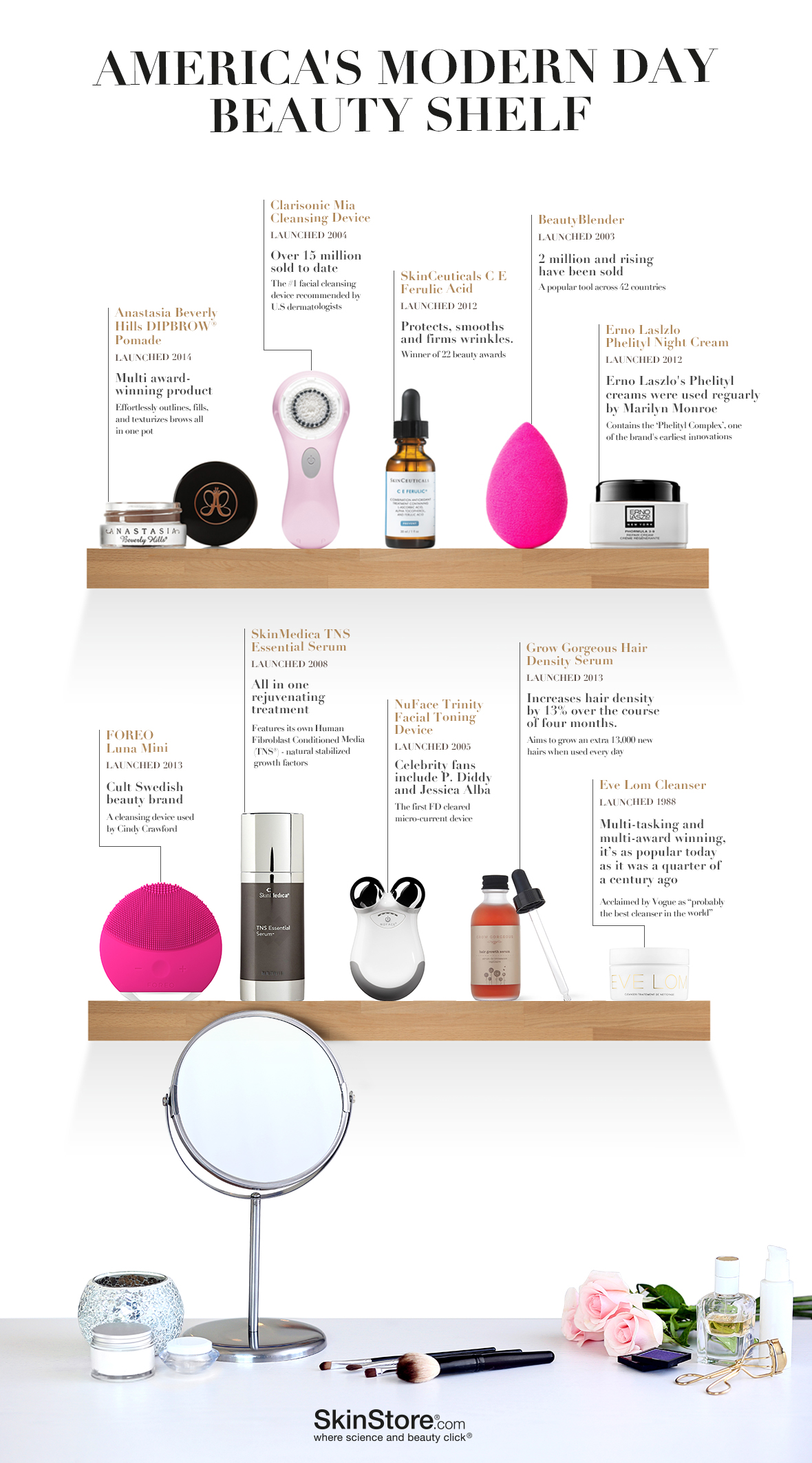 What tops the list for 2016 is a dramatic transformation from what we saw just 3 years ago. Back then, online retailers saw a Regenerist 3 Point Cream become a best-seller, followed by a 'once a day' all day protection SPF, and the Tangle Teezer Professional Detangling Hairbrush.
These best-sellers show that America is now a nation that deep cleanse using silicone brush devices (FOREO), tones with contour enhancing facial tools (NuFACE), and applies scalp serums which increase hair density by 13% (Grow Gorgeous Density Serum).