Priyanka Chopra, that's Quantico's leading lady, Miss World 2000 and one of Bollywood's highest paid actresses, is a thing of beauty. So many Indian women are, with their big eyes and lustrous hair often as dark as the night sky.
If there's one thing I know about the women of India (and I know quite a few as my entire family originates from there), they really, REALLY look after their hair and skin. It isn't exactly difficult when the salons in India offer head-to-toe pampering for as much as it would cost you to go the movies.
Salon prices stateside aren't quite as kind so let me share some of the at-home beauty secrets that have been handed down between generations, and will leave your locks lustrous and complexion as bright as the moon.
Secret#1: Turmeric
There's an entire ceremony dedicated to turmeric. Indian brides-to-be apply a paste made out of the stuff all over their faces, hands and feet right before an Indian wedding. The idea is that it cleanses the body and soul and signifies a woman's preparation for life as a married woman. It also works as a pre-wedding treatment, reigniting a luminous glow before the big day.
Turmeric is infused with over 300 antioxidants, making it a powerful little ingredient that also works as something of a lightening agent. Loaded with antiseptic and antibacterial properties, it helps wage war on acne, acne scarring and inflammation and will even out hyperpigmentation.
Secret#2: Ayurveda
Ayurveda is "the science of life", a system of medicine firmly rooted in India, and one that's designed to bring the body back into balance so that it can heal itself. Ayurveda is a Vedic science which, like yoga, has only one purpose: to expose the illusion and neediness of the mind and become free.
Head massages are based on the ayurvedic system of healing and involves deep kneading and compression movements over the neck, head and scalp.
Priyanka Chopra is a huge fan of coconut oil (another staple in the beauty routines of Indian women). Her hair is styled daily on set and takes a beating, so she fits in warm coconut oil hair massages as often as she can. When she was younger her Grandmother, like many in India, used to rub it into her head. Coconut oil is rich in carbohydrates, vitamins and minerals and keeps hair strong, nourished and protected. It also prevents hair loss and offers therapeutic effects.
Discover spa-focused brand SUNDÃRI in this case, which is based on the ancient system of Ayurveda and provides products designed to target doshas (mind-body types).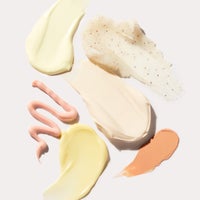 Our team of beauty experts cover everything from skincare to makeup, picking out the most effective products from the best brands and latest trends. Stay up to date on everything beauty with the SkinStore blog, and find all your essentials in one place.