When SkinStore recently surveyed the nation, 70% of women admitted they love their eyes. And what a lovely thing that is to hear, seeing as we look at each other through our eyes everyday, and look directly at someones eyes when we communicate. The eyes are our windows to our soul, and it's said that you can tell a lot about a person just from their eyes alone.
So it's a positive thing for us to obsess over them from time to time. But sometimes, our eyes can play a negative part in our beauty. Like those pesky dark circles, and how they are the first feature to tell a story - such as late nights and sleep deprivation. They also are one of the first features to show signs of aging. Fine lines, wrinkles, you know the drill...
To make sure that you wake up every morning bright eyed and bushy tailed, we've drawn up the top tips and products that can instantly help your eyes look bigger and wide awake.
Here is your quick nine-step plan for bigger eyes, and, frankly, it's super easy to follow!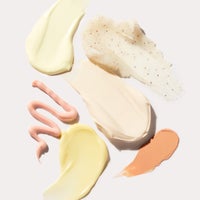 Our team of beauty experts cover everything from skincare to makeup, picking out the most effective products from the best brands and latest trends. Stay up to date on everything beauty with the SkinStore blog, and find all your essentials in one place.